Kitsu Saga update adds new content and event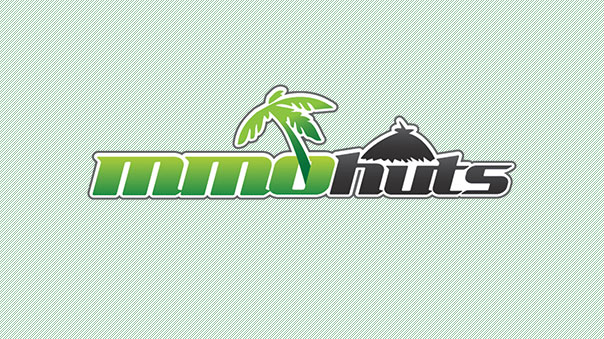 Aeria Games has updated Kitsu Saga with a major new update.
The update increases the level cap to 60, and adds a new tier of mastery skills. Four new zones (Bamboo Ridge, Eversun Ford, Grassgreen County, and Rose Cloud Mountain) as well as five new dungeons (Lethal Mountain, Sunny Canal, Bloody Flame Citadel, Burning Iron Claw City, and Cursed 7 Star Temple) have also been added for high level players.
In addition, a special event called Day of the Turkeys has been added for a limited time, letting players battle demonic turkeys alongside festive Kitsu.
Aeria Games also publishes several other games, including Shaiya, Dynasty Warriors Online, Grand Fantasia, and the upcoming Lime Odyssey.
Kitsu Saga Update Screenshots:
Source:
Kitsu Saga Receives a Holiday Feast of New Content

FOR IMMEDIATE RELEASE

SANTA CLARA, Calif. – November 18, 2010 – Never set a fox to guard the henhouse, but when demonic turkeys are invading the land, the playful fox spirits from Kitsu Saga make perfect allies. Aeria Games has delivered a major update to their martial arts MMORPG, Kitsu Saga, including new zones, new dungeons, new bosses, and new loot. To celebrate this massive feast of exciting new content, the fox-like Kitsu are holding a special holiday event, where players will need to join forces with the Kitsu, and with each other, in order to tangle with an invading horde of evil poultry. The event and the new content are currently live and available in Kitsu Saga, and, like the rest of the game, are free to play.

Kitsu Saga challenges players to survive the rigors of training under their faction's school and become full-fledged warriors, as they seek to defend their realms from evil. Along the way, they will be joined by the Kitsu, a tribe of helpful foxes descended from a holy nine-tailed spirit. Players will be able to bring the Kitsu's magic into battle, as well as build relationships with them for powerful items and artifacts. The game's newest festive features include:

Discover the New World: Kitsu Saga's colorful world now contains four all-new zones, and five new dungeons, including a high-level 10-player raid
Cap and Traits: Players can further enhance their characters with the level cap now raised to 60, and outfit themselves with stockpiles of new gear and enhanced skills
Day of the Turkeys: For a limited time, earn exclusive gear by taking part in holiday-themed quests against demonic turkeys, alongside festively attired new Kitsu

For more details about Kitsu Saga and to sign up for a free game account, please visit http://kitsusaga.aeriagames.com.
Next Article