Warhammer 40,000: Regicide Out Now on Steam Early Access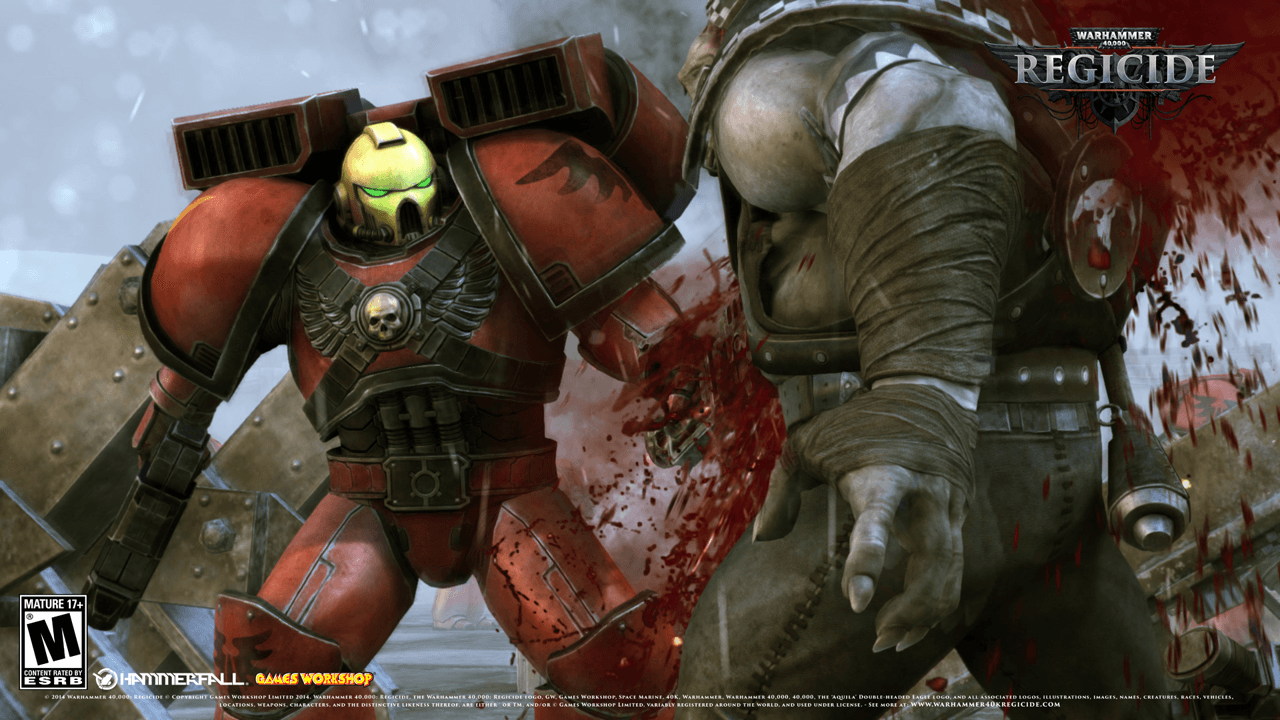 Independent game developer Hammerfall Publishing has announced that Warhammer® 40,000®: Regicide is now available on Steam Early Access.

Warhammer 40,000: Regicide is a brutal take on one of the greatest turn based strategy games of all time. Regicide fuses multiple phases of combat with dynamic action. Maneuver your army into place and unleash a devastating array of tactical abilities to crush your enemies.

UPCOMING EARLY ACCESS CONTENT:
Due for release every few weeks after the launch of Early Access, these upcoming content drops will inject plenty of exciting new additions into Warhammer 40,000: Regicide's gameplay.
These include the full single-player campaign, new Chapters, Clans and a host of incentives, rewards and unlockables for participating in the Regicide online forums and community!
The Angels of Blood: Free to Early Access purchasers, the Regicide – Angels of Blood campaign will be revealed in multiple acts throughout the Early Access. The campaign opens with Guardsman Karthus and his fellow troopers garrisoned the Phaedrus Orbital Station above Hethgar Prime.
New Chapters and Clans: Regicide has 11 planned Chapters and Clans to fill out the Space Marine and Ork ranks by the end of the Early Access phase.
Phase 1 features the Space Marine Blood Angels and Ork Goffs, plus White Scars and Bad Moons as exclusive community rewards for those who have supported us!

Fans who participate in the Regicide forums will also be eligible for in-game rewards and bonus content, to be announced soon.
Available now and priced at $14.99 (US) on the
Steam Store
(http://store.steampowered.com/app/322910), players can get their first taste of Regicide's addictive strategy gameplay, as the team at Hammerfall apply the finishing touches to upcoming Regicide content:
Players can engage the Regicide mode and experience new gameplay dynamics against Hammerfall Studio's mighty Codex Artificial Intelligence Engine in the Single Player mode and do battle against online opponents across the globe in Multiplayer modes.
Once your blades are blooded, Classic Chess mode features hundreds of dynamic kill and death animations between detailed characters in incredible environments. This is presented in straight-up Warhammer 40,000 combat strategy with two playable races: the iconic Space Marines and brutal Orks. Challenge human opponents across the globe in Multiplayer or challenge the AI.
It should be no surprisee that Blade & Soul's combat system makes for some exciting PvP action.
by Mikedot
Generation Zero, an open-world action game set in an alternate 1980's Sweden, has recently launched its first expansion: Alpine Unrest.
by MissyS
Warframe regularly shows up in the top-ten on Steam since it launched into Open Beta on March 21st, 2013.
by Ragachak