Bit Mass to Showcase New Cards and Castles Update at PAX South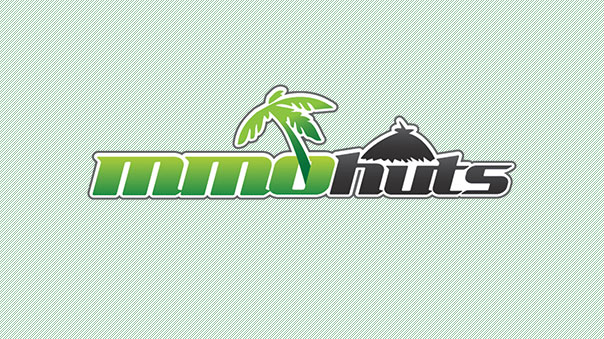 Hot off the heels of the "Doorway to Madness" update—and after a very successful 2014—Cards and Castles developer Bit Mass will be featuring its latest content update, "The Ancient Hero Returns," at PAX South later this week. Attendees will be able to chat with creator Matt Siegel and play the game on the show floor!
Cards and Castles, which launched on iOS and Android devices in April 2014, is the first title developed by indie studio Bit Mass. A novel approach to collectible card games (CCGs), Cards and Castles adds grid-based strategy gameplay and a number of formidable factions (Vikings, Crusaders, Warlocks, Pirates, or Ninjas) to keep things interesting. The game now boasts more than 400,000 downloads worldwide.
2014: A Banner Year for Cards and Castles
Shortly after the April launch, new cards and music were added to the game. In July, Bit Mass added a ranked system to make Cards and Castles more competitive. Then in August, the "Ninja" faction was introduced—immediately followed by the first set of quests. Special Halloween skins were released in October.
November marked the beginning of a huge overhaul to the game's Challenge mode. In "Draft Mode," players were able to compete against each other in live or asynchronous matches using decks created on the fly. In December, card collectors everywhere were happy to see that Foil cards had reached their final form and could be collected by players.
Cards and Castles has been featured in Apple's App Store four times. The "Doorway to Madness" update was named one of the "Best App Updates" in 20 different countries, including the U.S. and China. The game has received rave reviews from players all over the world, with an average 4.5 rating in the App Store.
"We've seen 1,000 percent growth in downloads since the 'Doorway to Madness' update hit last week," said Matt Siegel, founder of Bit Mass. "We expect to do even better with 'The Ancient Hero Returns.' This expansion adds a ton of single-player content, a drafting-style competition format—and neat features such as automatic deck building and a much-requested 'Abandon Quest' button. Slow January? We don't think so!"
Next Article
With easy search, sort and filtering functions, The Exchange will allow players to buy the items they need and sell items they don't want.
by MissyS
Curse Inc., a leading video game media and technology company, has announced the next generation in gaming communication with Curse Voice.
by Mikedot
MMOHuts explores War of Ninja, a competitive strategic browser-based MMORPG allowing players to acquire and battle their ninja legions.
by DizzyPW