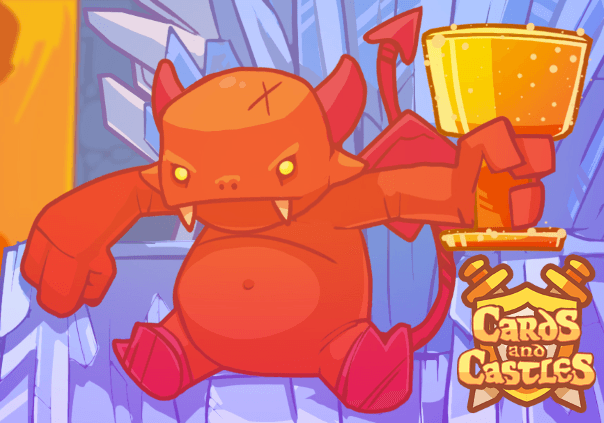 Cards and Castles is a free-to-play collectible card game (CCG) with grid-based battles, available for PC and mobile. After building a deck of cards, players can fight on a battlefield grid and fight to destroy the castle of the enemy before they're destroyed in turn.
Cards and Castles features five factions: Vikings, Crusaders, Warlocks, Pirates, and Ninjas. Each faction has its own cards and combinations that allow for synergy and strategy in every battle. In addition to a single player campaign mode, players can participate in multiplayer matches (live or asynchronous) and Draft mode.
With frequent content updates, an active independent developer, and a stance against pay-to-win, Cards and Castles promises a long lasting and engaging strategy CCG experience.
Status: Released
Release Date: Apr 10, 2014
Business Model: Free to Play
Developer: Bit Mass
Publisher: Bit Mass
Category: Stand-alone, Mobile
Genre(s): 2D, MMO, Fantasy, Strategy
Platforms: PC, Steam, iOS, Android

Pros:

+Frequent updates.
+Clever blend of CCG and grid-based strategy.
+Single player campaign with story.

Cons:

-Connection errors and glitches frequently reported.
-Easy to obtain overpowered cards with real cash.
-Ratio of earning currency to purchase game content is steep.



Recommended System Requirements:

OS: Windows 7
CPU: 1000 MHz
RAM: 1 GB
HDD: 200 MB