World of Kung Fu Thanksgiving events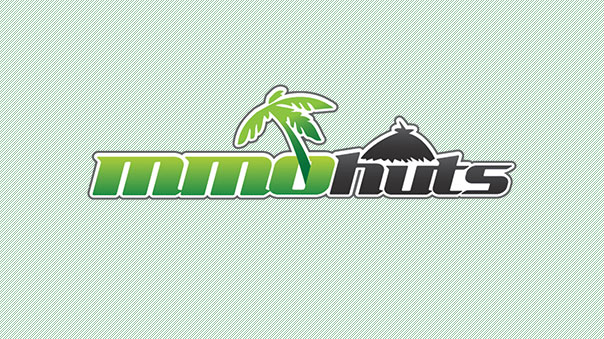 World of Kung Fu will be celebrating Thanksgiving with a Thanksgiving Night Party. The party will be held on November 26th from 8 PM to 11 PM ET with special GM managed events. From November 24th to the 30th, all items in the cash shop will also be on sale for 40% off.
The Original Press Release:
Enjoy the Thanksgiving Night in World of Kung Fu

Thanksgiving Day comes to World of Kung Fu again. According to the tradition, WOKF people will gather around, singing, dancing, chatting and partying together. Friends share their great experience of the whole year. Couples express their esteems on each other. Apprentices give their sincere gratitude to their Tutors for hard working. It's a day for thanks and happiness. Hence, World of Kung Fu has prepared a wonderful Thanksgiving Night and some little gifts, as thanks to our players. We want all the fans to accept our thanks for your unremitting supports. Because of you, our beloved WOKF grows along the whole way, and becomes more and more mature during the last two years. In here, we invite all the WOKF people come join in our Thanksgiving Night Party.

From 8:00 pm to 11:00 pm(EST) on November 26th, 2009, Online GMs will provide a variety of events for the Party to make it more amusing and full of fun. You need to work out the puzzles, defeat all the difficulties and troubles along the whole way. If you can win in the final, there will be lots of surprising rewards awaiting you too! What's more, from November 24th to November 30th, the item mall will offer a special price! All the mall items will have a 40% discount! Why not come join with your friends and taste the joy and fun together on the special Thanksgiving night!

Meanwhile, in order to satisfy the demands from various players and enhance the stability of the game for different players in different regions, we will open another new server in December. At that time, more events and excitements will present.

World of Kung Fu is a 3D MMORPG for the PC. Based on traditional Chinese culture, the game takes place in a mythical land founded on the ancient Kung Fu moral values of justice and heroism. For more information about the English version of World of Kung Fu including tutorials, forums, screenshots, videos, and downloads, please visit the official World of Kung Fu website at http://www.worldofkungfu.com.
Next Article
PlanetSide2 announces the release of its Amerish revamp, adding dozens of optimizations and improvements to the region.
by MissyS
Auto Club Revolution, a free-to-play online racing game from Eutechnyx, has begun open beta testing.
by MissyS
The game is similar to MOBAs such as League of Legends or DOTA2, but with a turn-based twist.
by ApocaRUFF