Wonderland's Treasure and Trouble arriving August 2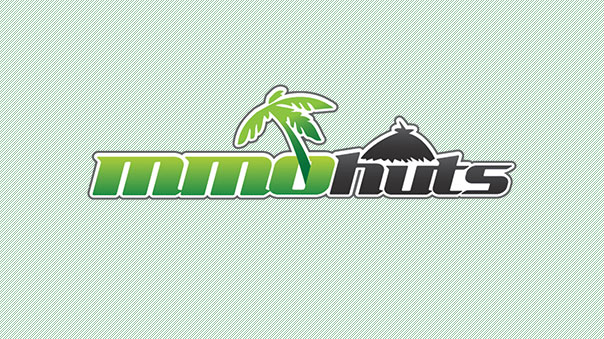 August 2 is the date marked for the release of Wonderland Online 6.0, "Treasure and Trouble."
The updatewill introduce several new quests, and a new level 120 instance with four legendary guardians facing adventurers. Along with the new content comes new weapons and armor, and a new pet, the Naughty Monkey.
A new server, Pisces, will also launch on August 2, with seven days of double experience for players who start there.
Wonderland Online is published by IGG, which also publishes Zu Online and Tales of Pirates II.
Wonderland Online Gameplay Screenshot

Source:
Wonderland Online: Treasure and Trouble Ready for Release

It's been a long time coming, but now an official release date of August 2nd has been set for the new version 6.0 Plus of Wonderland Online (http://wl.igg.com), nicknamed Treasure and Trouble. As if that wasn't enough good news, coinciding with the release IGG will open a new server, Pisces. Best of all, everyone will get the chance to hit the ground running with 7 full days of Double Exp. Here's a sneak peek at some of the new content in Treasure and Trouble.

New Quests
There will be several new quests to try, including the Hot-Tempered Priest, Chinese Culture, Sato's Request and more! If you're looking for something truly epic, try the new Solomon's Treasure quest.

New Instances
If you're at the peak of your abilities and need a new challenge, then check out the new Level 120 instance. Beware! There are 4 unbelievably powerful holy beasts waiting inside who would love nothing better than to tear you limb from limb. Defeating these legendary guardians is worth a king's ransom in rewards.

New Items and Equipment
Adding to the already impressive selection of gears available in the game, the new version includes new weapons and armor that literally shine with power and prestige.

New TOP Pet: Naughty Monkey
One of the cutest additions to Treasure and Trouble has to be this naughty little primate. He's adorable, fun-loving and quite the troublemaker! So if you're the type of player who would love to take a nutty sidekick along on your adventures, this monkey will make you go bananas!

Visit the official Wonderland Online site at http://wl.igg.com for the latest on all the great content coming in Treasure and Trouble. Visit http://www.igg.com to learn more about IGG's growing family of games.
Next Article
3000AD announced today that its upcoming MMOFPS Line of Defense will make its debut on Steam Early Access in July as part of its public Beta t...
by MissyS
Today, CCP Games deployed the latest update to DUST 514®, entitled Uprising 1.8, delivering the biggest battle-changing elements to immortal ...
by MissyS