Aika Online Expansion Ashes of Betrayal Goes Live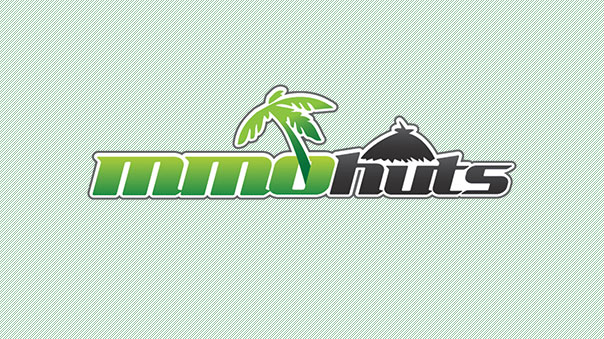 The first expansion to the free to play MMORPG Aika Online has gone live earlier today. Titled Ashes of Betrayal, the expansion brings with it an increase in the level cap to 60, hundreds of new quests, two exciting new maps to explore, and additional PvP challenges. Both the new player experience and end-game content have been beefed up, so there's something in here for everyone.
The lore in Ashes of Betrayal focuses on the brewing civil war between the bird-like Kynari that live in the rain forests of Lakia. This ancient homeland of the half bird, half man Kynari is a great zone to explore while progressing throuhg the game.
Also included are major expansions to the popular Relic War PvP mode. A forth temple has been placed in Ashwood where players can store their relics. An 'Underdog Nation' feature will give new and low level players of the most underpopulated faction free item packages. For more experienced players, brand new weapons and armor have been added. The item shop will now carry premium upgradable mounts including the Warrior's war hamster and the Duel Gunner's hoverbike.
Aika Online is published in North America on the gPotato gaming portal. They also publish several other free to play MMOs and MMORPGs including Allods Online, Luna Online, Rappelz, Fly for Fun, and Tales Runner. They also publish the browser based strategy game Heroes of Gaia.
To learn more about the new Aika expansion, Ashes of Betrayal, check out the full release below. The Aika team will also be holding a series of events to celebrate the new update including a leveling contest.
Full Release:
Aika Online Expansion Ashes of Betrayal Now Live

Sunnyvale, CA – June 17th, 2010 Gala-Net, Inc., a leading free-to-play online game publisher, has released today the first major content expansion for Aika Online, titled Ashes of Betrayal. The highly anticipated patch contains new features which enhance all aspects of the player experience, including a level cap increase to 60, expanded Nation vs. Nation wars, a dramatic new quest storyline, new areas, second tier class evolutions, and a nation population balance system which provides free in-game items.

Ashes of Betrayal throws players in the middle of an impending civil war among the Kynari – mysterious half-man, half-bird beings who have inhabited the beautiful rainforests of Lakia since ancient times. The corrupt usurper Darkrane killed the rightful leader of the Kynari and is manipulating both Humans and Kynari with his lies. Players must unravel the secret of Darkrane's treachery while battling all-new monsters and exploring the never-before-seen maps Darkrane Forest and Ashwood. The adventure culminates in an amazing new open-air dungeon which will be released later this year.

Veterans and newcomers alike will enjoy the development of new military and political challenges posed by the expansion of Relic War, our most popular massive PvP mode. Nations will clash in even bigger battles with the addition of a fourth Temple in Ashwood to stash their hard-won relics. To ensure a competitive balance between warring forces, the "underdog nation" system will provide free packages of useful in-game items to new and low level players for joining the least populated nation. High level players will encounter the greatest test of their skills yet as their characters evolve into more powerful forms with new attacks and equipment after level 50. Finally, the expansion will also introduce premium mounts into the Aika Item Shop, allowing players to purchase new styles of our much-beloved upgradable mounts, including the Warrior's war hamster and the Dual Gunner's hoverbike.

Visit aika.gpotato.com to learn more about Ashes of Betrayal, participate in our exciting launch events, and join our passionate community.

About the Game

Aika Online is an epic fantasy MMORPG developed by JoyImpact (now part of HanbitSoft), creators of Neo Steam: The Shattered Continent. Five nations vie against one another for control of Arcan in massive castle sieges, relic thefts, and customized battlegrounds, waging war on a scale never before seen in an MMORPG. Considerable treasures and blessings await the most powerful nation in Aika, with each nation ruled by a player Lord Marshal whose supreme power is supported by a guild regime. Preeminence is an uncertain throne, however, as nations may ally together to usurp the ruling kingdom and clans may conspire to overthrow the foremost guilds. Players take a pivotal role in this drama as they choose one of six classes, each of which undergoes multiple evolutions, and are assisted by their Pran—an intelligent, sassy fairy familiar which supports them in all their endeavors. Aika's gameplay innovations have not gone unnoticed. The Korea Game Industry Agency (KoGIA) awarded Aika the prestigious 2009 Best of Show: Prime Minister's Award, Player's Choice: Best Online Game, and Best Game Design & Scenario.

Users can download the game and find out more about Aika Online at http://aika.gpotato.com.

About Gala-Net

Founded in 2004, Gala-Net, Inc. together with its European subsidiary, Gala Networks Europe, is a leader in the thriving free-to-play online gaming industry in the western market. Headquartered in Sunnyvale, Calif., Gala-Net's diverse service portfolio includes Flyff, Rappelz, Luna Online, Tales Runner, Allods Online, Aika Online, and Heroes of Gaia. Through the gPotato Game Portal (http://www.gpotato.com), gamers can play any of Gala-Net's games for free, as well as buy in-game currency and virtual items for any of its games.
Next Article
Star Wars: Commander puts you in the position of mercenaries trying to pave their own way in a war torn world. You and your NPC partner are bu...
by Ojogo
Grinding Gear Games puts the year in perspective for its hit title Path of Exile.
by MissyS