Navy Force coming to Game321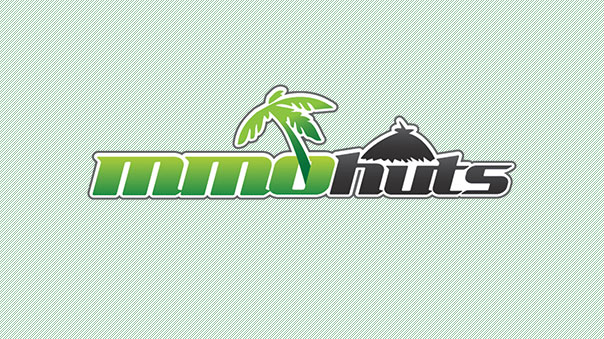 Navy Force, a browser-based strategy game, will be joining NGames (Game321) in August.
Navy Force is set in an alternate history where the world is mostly submerged by water, and countries must battle for trade and dominance across the seas while fighting back pirates. Players may choose from several countries, and must develop their land and cities with resources while building up a powerful fleet for battle.
Game321 also publishes Fairy Story Online and Pockie Ninja.
Navy Force Gameplay Screenshot

Source:
NGames announce Navy Force – coming soon!

An upcoming browser-based MMO to blow the others out of the water

Publisher NGames have announced the imminent release of Navy Force, a free-to-play browser-based naval strategy MMO opening its closed beta phase this August.

NGames are readying their Game321 gaming portal for a thrilling new addition, confirming that new strategy MMO "Navy Force" will be launching this August. Based around a quest to obtain real-life book "The Influence of Sea Power Upon History", Navy Force will excite and test the wits of any avid strategy gamer.

The naval-warfare game will be the fifth title available under the well established Game321 brand, joining a catalogue of popular MMO's that includes Fairy Story Online, DD Tank, Caesary, and the well received Pockie Ninja.

Navy Force promises to deliver the same level of premium, visually stunning content that can already be seen across the Game321 portal. Players with a Game321 account will be automatically able to play the game with their free online passport, which grants access to all of the available titles under one central account.

Navy Force plunges players into the deep end of an alternate history; protracted wars have ravaged the planet and divided the population into separate independent cultures. 70% of the land is now submerged under the sea, thanks to abrupt changes in continental plates.
The wars destroyed the economies and resources of every country, making trading under proper protection vital to survival. As the dependency on the sea grew, countries with long coastlines captured advantageous positions for trading, pushing for economic development and dominance based on their positioning.

When the war ended, civilizations began to recover the world over, building houses and redeveloping land and economies. All was looking better, until a mysterious pirate super-power broke the peace, claiming to be a marine government.
The pirates plundered vessels, kidnapped entire crews and massacred innocent people, justifying their actions by saying there's a fee for using the sea – and everybody must pay!

The pirate uprising prompted the world to join forces and work together to eliminate the common enemy, creating powerful marine weapons – including submarines, aircraft carriers and huge warships – in the name of the collective mop-up operation.

Inevitably, human natures lust for greed and self destruction was soon back. As economic and military development grew, so did the demands for more power and, soon, payback over enemies that humiliated them in the previous war.

As a result, every country accelerated military build-up for the purpose of its own interests. The world was suddenly at war again, locked in a three way battle between themselves and the pirate threat they had originally vowed to eliminate together.

According to the research of historians, anyone who secures the legendary treasure book, "The Influence of Sea Power upon History" by Alfred Thayer Mahan, would dominate the world and open the future as a strong maritime power.

Leaders dreaming of such power have shown strong commitment to own the book. With everyone fueled by a passion to find the legendary treasure and obtain rare resources, the world is again running into unforeseeable struggles.

Everything is at stake. This is more than a world war – this is 'the' world war.

NGames will release more information on Navy Force and it's upcoming beta soon.
Next Article
Sad news for all SkySaga fans: It will be officially halting all development as of this moment.
by Ragachak
Ring of Elysium's developers announced today that they are preparing their first international esports event.
by Ragachak
Today the Parallax release came to EVE Online, including several key changes to the sovereignty system.
by MissyS