Wizardry Online prepares to come west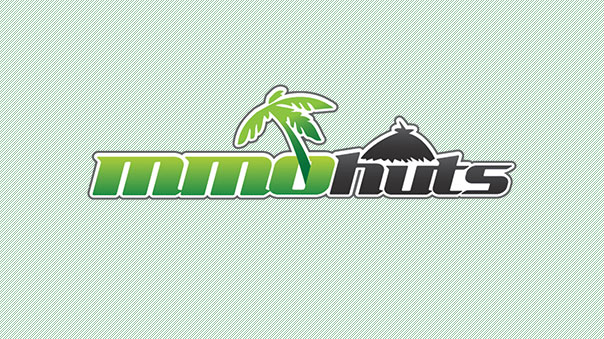 Gamepot launched Wizardry Online in Japan recently, to a massive success of hundreds of thousands of sign-ups. With the successful launch now behind them, Gamepot is looking for publishing arrangements to bring the title to North America and Europe by the target date of early 2012.
Wizardry Online adds multiplayer elements to the classic RPG, including PvP, group play, and more. The game also features permanent death, which means that your character will be removed from the game entirely if they fail to succeed in battle.
Gamepot currently publishes Alteil and Mir 2 in North America.
Wizardry Online Gameplay Screenshot

Source:
Gamepot Unleashes the Magic of Wizardry Online

Japanese MMO Publisher Seeks Partners for Worldwide Distribution

Los Angeles – Oct. 17, 2011 – Leading Japanese massively multiplayer online (MMO) game publisher Gamepot Inc. is continuing its march to bring Wizardry Online to gamers around the world. Launching the open beta in Japan last week to an overwhelmingly positive response, Gamepot quickly added multiple new servers to accommodate the more than 100,000 sign-ups acquired on the first day of testing alone. Commercial service is now live in Japan and Gamepot is working to deliver an English version to fans in the U.S. and Europe in early 2012.

"For Gamepot, it is truly amazing to see so many enthusiastic fans of the 'Wizardry' franchise participate in the open beta testing, and now live service, of Wizardry Online," said Shuhei Ueda, president of Gamepot. "Bringing this innovative and legendary series to a new platform has been a rewarding process and we're looking forward to continuing our world-wide rollout to fans around the globe."

A revival of the legendary Wizardry titles, Wizardry Online is the next-generation incarnation of a series that has been called the godfather of the role-playing game (RPG) genre. Wizardry first came to computers in the early 1980s, and the popularity of its "Dungeons & Dragons"-style gameplay led to the creation of countless sequels, spin-offs and collections across multiple platforms.

Developed in conjunction with Japanese game studio Headlock Inc., Wizardry Online offers multiplayer features new to the Wizardry series, including party play and player versus player (PvP) combat, while maintaining the classic style for which the series is beloved. Hardcore gamers will revel in the return of the complex dungeons that punctuated earlier iterations, and soon will find that the game is fraught with significant peril: Wizardry Online features permanent death, in which player characters can be removed from the game upon dying, creating a more immersive experience.

Gamepot is currently in discussions with potential publishing partners in the U.S. and Europe for an English-language launch of Wizardry Online next year. For more information about Wizardry Online, please visit:
http://www.gamepot.co.jp/wiz_en/.
Next Article
Dating in MMORPGs. A look at MMOs and MMORPGs with in game dating and marriage mechanics.
by Guest
Today, Shadowverse has announced that it will launch on June 17 across multiple regions on iOS and Android.
by MissyS
The funding allowed the team to expand, build a prototype, launch websites, and enough resources to bring the game into alpha.
by MissyS