Ring of Elysium Launches 'Pirates Gratitude' Event and Free Daily Lootboxes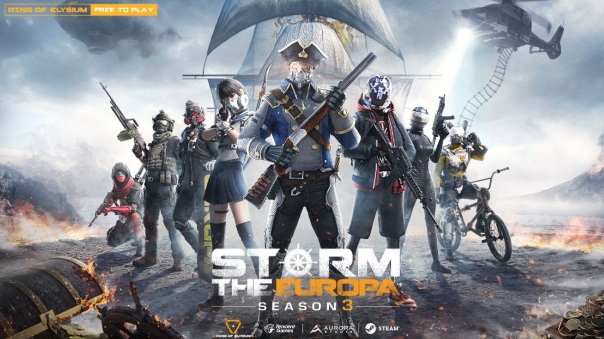 Ring of Elysium has a new update, "Pirates Gratitude", which features a card-flip event for rewards, as well as free daily lootboxes. Until May 9th, 2019, players can participate in the Pirate's Gratitude card-flip event, by logging on and receiving a daily mission. Succeeding in this will let the player flip a card and select the reward of their choice. After receiving 5 daily rewards, they will receive a free Captain themed accessory. This is a way for players to receive new skins for the BMX bike, glider, grappling-hook, and weapons.
Along with the 'Pirate's Gratitude' event, Aurora Studios has also introduced the free daily 'First Blood Lootcrate' players will be able to obtain a lootcrate once a day by joining any non-training mode game and eliminating an enemy themselves or by having their teammates eliminate an enemy. Players will then be able to open their crates from the vault interface and have a chance to include Saki themed M4A1 and MP5 skins as well as vehicle appearances and accessories. In addition, there's round 4 of the Lucky Draw system, going on until May 27th, 2019. The Lucky Draw event is divided into four 7-day stages, with each letting players draw up to 5 times for 50 e-points each. Players are guaranteed at least one item per draw, and will not repeat items. Rewards in the new Lucky Draw system include traversal equipment appearances, vehicle appearances, accessories, as well as a new AK-15 skin and more.
PlanetSide2 announces the release of its Amerish revamp, adding dozens of optimizations and improvements to the region.
by MissyS
Hi-Rez Studios today has released its newest god in the pantheon: Fenrir!
by MissyS
Netmarble has announced an upcoming NA Server Focus Test for its Battle Royale TPS game, HypeSquad.
by MissyS