Webzen Launches KnightWeGo, MU Character's Art Toy Globally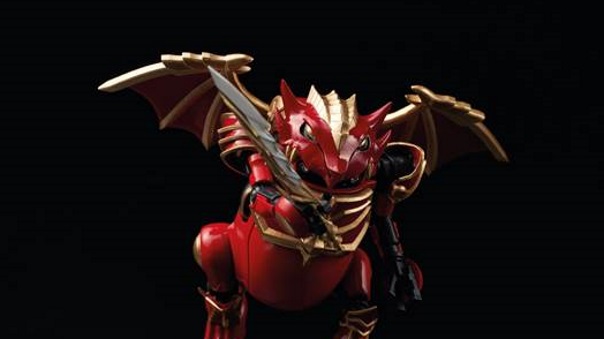 Webzen announced today that they are collaborating with Sentinel, for a combination of a MU and Sentinel in toy form. This toy combines the MU character 'Dark Knight' and Sentinel's '35MechatroWeGo' to form 'KnightWeGo'. Pre-orders for KnightWeGo will be available on February 12th, 2019 on a variety of sites, such as Amazon and Toys To Art for two months. The item is expected to ship in July. KnightWeGo will be unveiled in the upcoming Wonder Festival 2019 held in Tokyo, Japan. In addition to Japan, KnightWeGo will be showcased in the 2019 Toy Fair, an annual international toy industry trade show held mid-February in New York City. The event is open to the toy trade only – toy industry professionals, retailers, and press representatives.
MODERHYTHM, the designer of KnightWeGo and the Mechatrorobot series commented, "When I first saw Dark Knight, one of the MU characters, I thought it would be very challenging to combine with MechatroWeGo. He added: I've focused on simplifying the graphics of high-end games to fit the design in order to produce it as an art toy, so I hope you appreciate my new work of KnightWeGo in the overall atmosphere of MU between Dark Knight and MechatroWeGo.
Webzen is currently working on diverse collaborations with potential partners to extend its reach through IP collaboration with the toy and webtoon industry.
Gaijin Entertainment is taking War Thunder on the road this weekend at Rezzed in Birmingham, UK to show off the closed beta of Ground Forces i...
by Mikedot
Albion Online is a game I have loved a lot for the last three years, but also started to hate.
by Proxzor
LightBulb Crew announces its development of a new MOBA, Games of Glory, that integrates eSports and a persistent MMO world.
by MissyS