Warframe: Tethra's Doom Now on PS4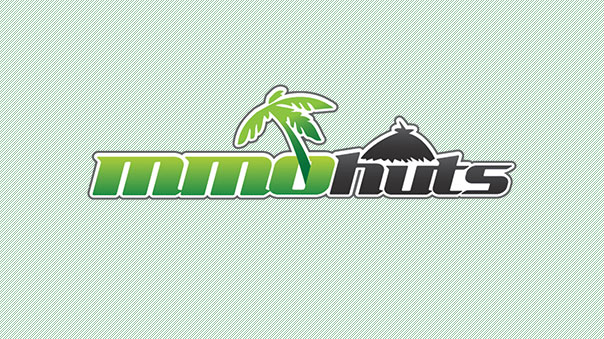 The newest Warframe update is coming in with brute force! Players have been asking for the Prime version of their favorite hard-hitting Warframe and Digital Extremes is now ready to deliver with a brand new update. The update includes the much-anticipated addition of Rhino Prime to Warframe. Players can earn and craft Rhino Prime in the game, or purchase him along with the latest Prime weapons and accessories through Prime Access.
Also included in this update — the exciting new Hijack Game Mode and Grineer Shipyard Tileset. Both are showcased in the Tethra's Doom Event as players attempt to stop the infamous Councilor Vay Hek from reforming the Fomorian Fleet and dominating the Solar System.
Here are the update highlights:
RHINO PRIME: Charging in with brute force, Prime Access brings you Rhino Prime. The new golden-gilded Rhino Prime brings strength and fortitude to the ranks of esteemed Prime Warframes. Along with him, a collection of Elite Prime Weapons and Exclusive Prime Accessories are available through Prime Access in the PSN Store.
Prime Access will go Live on the PSN Store:
– March 25 – North/South America
– March 26 – Europe and Asia
– March 27 – Japan
NEW TILESET: Heavy rain, lightning, moving machinery and waterfalls form the Grineer Shipyard. Explore this new tileset now!
NEW GAME MODE: In Hijack, Tenno must find a Fomorian Power Cell and activate the control panel to release it. Once released, players will have to rush to reach the Extraction Point with the Power Cell while fighting off the enemy.
TETHRA'S DOOM: Stop Councilor Vay Hek's plans for domination!
Vay Hek is aiming to take control of the Origin System by rebuilding the Fomorian Fleet. With thousands of Fomorian ships in production, the Grineer will be unstoppable. Fight with your fellow Tenno, help save the Solar System and reap the rewards!
Players will receive a Blueprint from The Lotus for the Tethra Cipher Key. Craft the Cipher using data fragments found in the Tethra's Doom Interception Mission on Earth to open the NEW TILESET – the Grineer Shipyard! Play the NEW HIJACK GAME MODE within to stop the Grineer from rebuilding the Fomorian Fleet. Be diligent, Tenno. An Affinity Booster, four new Mods and the Gorgon Wraith could be yours.
Tethra's Doom is on now and ends April 1 @ 1:00pm EDT.
WARFRAME OFFICIAL IRL GEAR: The Official Warframe Merch Store is NOW OPEN and loaded with awesome new ninja gear. Visit store.warframe.com now to load up your real-life Arsenal and show your Tenno pride!
Next Article
A daily look at the biggest news in the MMO industry.
by Guest
Mu Online: Special Guild Event Today - Earn powerful rewards for your guild
by Mikedot