Waren Story website and information revealed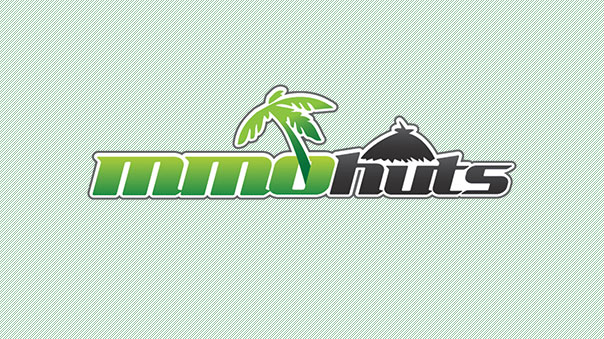 Aeria Games has revealed the full website, and more information, for upcoming Waren Story.
Waren Story will feature four classes: Warrior, Brawler, Archer, and Gunner. Players will also be able to hire up to four mercenaries to join them in combat, from Elf archers and Dwarf warriors to Dryad Queens and Half-Jackal beasts. The game will also feature a guild system and an extensive PvP system that includes over  half a dozen modes to test your wits.
Aeria Games also publishes Repulse and Last Chaos.
Waren Story Gameplay Screenshot

Source:
Aeria Games Releases Full Website and New Information for Upcoming PvP-Focused MMORPG—Waren Story

Closed Beta Registration Continues for All-New Free-to-Play 3D Fantasy Game

SANTA CLARA, Calif. – May. 10, 2012 – The time to draw first blood approaches!

Aeria Games, a leading global publisher of free-to-play online games, announced today that the full official website has been released for Waren Story, a new 3D massively multiplayer online role-playing game (MMORPG). Featuring an epic fantasy adventure and intense PvP warfare, the game's striking scenery and imaginative details will sweep players away to an exotic dark world. A wealth of new information is available via the full official website such as a look in to the fantastical story behind Waren Story, details on the fierce PvP combat and the array of customizable weapons and gear as well as information on the dynamic skills and character classes available to players in the game.

Waren Story features edge-of-your-seat warfare and stunning animation. Courageous players can rage through fierce battles in ten challenging PvP modes to prove their worth and earn a chance at priceless rewards. Powerful equipment can be crafted and assembled, then scrapped later and used as raw materials for rare, unique, or even artifact-level items. This customizable gear is as beautiful as it is lethal.

The mercenary system in Waren Story allows players to hire a variety of allies to support them in combat. Players can recruit up to four mercenaries, ranging from the more familiar—soft-spoken Elf archers and rowdy Dwarf warriors—to the more nightmarish and unique—Dryad Queens, with their bark-like, twisted claws, and hulking, tattooed half-men/half-jackals.

Players can begin planning their conquest by exploring all details of Waren Story's PvP warfare on the full website. Interested players can learn more and sign up to participate in the upcoming closed beta test at http://warenstory.aeriagames.com. Players who 'Like' the Facebook page will stay informed of the latest news, updates, and contests as the game nears its official launch. Waren Story will require a client download and, as with all Aeria Games titles, will be free-to-play.
Next Article
With a show floor full of space shooters, including the titanic Dreadnought and Elite: Dangerous, it was too easy to overlook Infinium Strike.
by MissyS