Three Kingdoms Brawler begins beta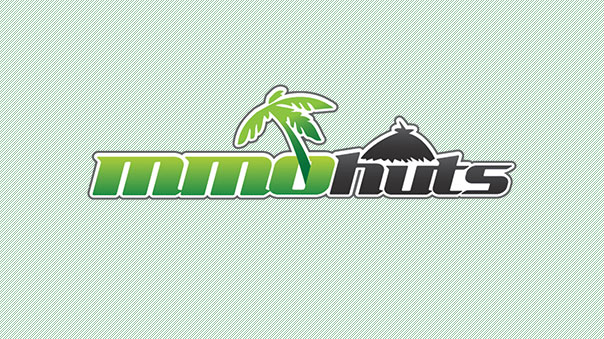 The latest game from The9 Interactive, Three Kingdoms Brawler, will begin its pre-launch beta today, March 26, at noon Pacific. No beta key will be required, and there also will be no data wipe.
A side-scrolling brawler, Three Kingdoms Brawler features a Three Kingdoms theme. Players choose a guardian spirit and hero class, customize their own combos as well as equip themselves with armor and weapons, and explore the world. The game is set to officially launch later this summer.
Three Kingdoms Brawler Gameplay Screenshot

Source:
THE9 INTERACTIVE START THE PRE-LAUNCH BETA FOR THREE KINGDOMS BRAWLER

Starting Today, Players Are Invited To Check Out The Latest Content For This Highly-Anticipated Free-to-Play Brawler!

SAN JOSE, Calif.- May 26, 2011 – The9 Interactive, Inc., an online game developer and operator, announced that it will start the pre-launch beta of its debut title, the highly-anticipated Three Kingdoms Brawler today at noon, Pacific Time, for all English-language players around the world. Three Kingdoms Brawler, a free-to-play action brawler, is an updated version of the classic side-scrolling arcade beat-em up games for the new generation of online gamers. Set to officially launch this summer, players can now participate in the pre-launch beta by visiting http://tkb.the9hub.com.  While no beta key is required to participate in the pre-launch, The9 further announced that there will be no data wipe, and players will be able to keep their accounts, characters and all game data for the commercial launch.

"After a successful closed beta test, we want to take the next step by inviting as many players as possible to join their friends, family and anyone who wants to join us in this important next phase for Three Kingdoms Brawler," said Andy Park, Producer at The9 Interactive.
"Players will have such a vast world to explore with so many customizable options-from play style to combo moves, armor, weapons and more-so each player will have their own unique experience."

Inspired by the legendary saga of the Three Kingdoms era in ancient Chinese history, Three Kingdoms Brawler lets players take control of legendary warriors fighting to determine the future of the country. By choosing their guardian spirit and hero class, players can customize their fighting experience to fit their own play style. As they progress, players will upgrade their combo moves, armor, and weapons, becoming a powerful force capable of taking on the many challenges that are being uncovered along their path.

With a vast world to explore and conquer, players will want to join together in factions and guilds to take on the trying battles of this feudal land.  The robust crafting system allows players to create a multitude of unique weapons and armor to enhance their combat skills, while the auction house allows players to buy and sell their creations with other players. With thousands of different weapon, skill, and armor combinations, each player will have a unique experience tailored by their personal choices.

For more information about Three Kingdoms Brawler and to join the pre-launch beta, visit http://tkb.the9hub.com.
Next Article
Infinite Crisis, the free-to-play MOBA from Turbine based in the DC Universe, today launched its largest update yet introducing a new tutorial...
by Mikedot
SolarFall Games is today celebrating Umbra being Greenlit by the Steam community and surpassing the 50% funding mark on their Kickstarter.
by MissyS