War of Angels coming to North America through Neowiz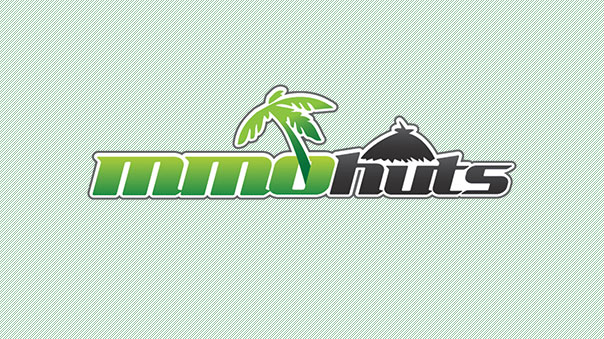 gamigo's War of Angels has just finished up its closed beta testing today, so the timing of an announcement that Neowiz would be publishing War of Angels in America is impeccable. North American and those outside of Europe will be able to play on the Neowiz version of the game while those in Europe can play the Gamigo version.
War of Angels features a faction struggle between good or evil, and allows players to build cities, fight with a special deathblow mechanic, enjoy a large crafting system including a special Constellation system, and battle for special rewards through honor gained in warfare. Closed beta sign-ups are being accepted and the beta test will run from November 3 – November 12.
Neowiz has not published any other games in North America, but they have published several titles including S4 League, MLB Dugout Heroes, Cross Fire, and Alliance of Valiant Arms in Korea.
War of Angels Gameplay Screenshot
Source:
Neowiz Games Soars into North America with War of Angels

Leading global free-to-play game developer launches website for upcoming free-to-play massively multiplayer online role-playing game

IRVINE, Calif. – Oct. 13, 2010 – Neowiz Games, a global leader in online gaming, is bringing its expertise to North America with the launch of War of Angels, a free-to-play (F2P) massively multiplayer online role-playing game (MMORPG). The epic fantasy online game will be the first title on Neowiz Game's global publishing efforts. Currently, players can sign up for War of Angels' upcoming closed beta at http://www.warofangels.net.

"War of Angels is the perfect online gaming experience to kick off our North American expansion," said John Nam, chief operating officer for Neowiz Games in North America. "The game will create the foundation for online gamers to find Neowiz Games as the next go-to destination for great online entertainment. Neowiz Games will share its great social and entertainment experience with North American gamers with War of Angels and other upcoming free-to-play online games."

War of Angels is a high fantasy MMORPG situating players in a colossal struggle between good and evil. Players must choose their destiny as they battle to aid or prevent the resurrection of the evil fallen angel, Dertgotz. Gamers who engage in this epic tale will find a distinctive experience with several dynamic features:

City Construction – Guilds can occupy locations, set up merchant stores to gain profit and branch out with their own cities. As economic activity takes place, guilds may find themselves in constant battle to control vital trade hubs from their neighbors.
Good vs. Evil – Players will be enraptured in the core of War of Angels content, which enables players to develop their characters as either good or evil. Certain points throughout the game will determine a character's alignment based on their actions. Upon completing the main story quest, players will be judged as good or evil, which opens up end-game player-versus-player options (PvP). Once alignment is determined, characters are locked in constant battle during quests and while hunting monsters in high level areas of the map.
Deathblow Attacks – Turn the tide of battle with savage attacks. Player build the deathblow gauge by successfully wounding ferocious monsters, eventually unleashing different levels of devastating attacks when it's needed most.
Expansive Crafting System – As players level up their characters they will gain the ability to enchant their weapons and armor. Additionally, the unique Constellation system allows players to create exceptional and powerful items that are not attainable through enchanting alone.
Item Store – Players can purchase many items via War of Angel's online marketplace. As players gain Honor points within the Good/Evil systems, rare items will become available for purchase.

For additional information, artwork and trailers for War of Angels, please visit www.warofangels.net and to join the War of Angels community, visit the Facebook page. The website will also be the only location to sign up for the upcoming closed beta. Access to the closed beta will be limited and given away on a first-come, first-served basis.

Though War of Angels is Neowiz Games' first title for North America, the company is no stranger to the North American online gaming market. Neowiz is the powerhouse behind several online games in North America such as AVA, Soldier Front, S4 League, MLB Dugout Heroes and CrossFire. Neowiz Games has also enjoyed a strategic alliance with leading game publisher, Electronic Arts, since 2007. During the partnership, Neowiz co-developed and managed the following IPs in Asia, including FIFA Online 1 and 2, NBA Street and Battlefield Online.
Next Article
Space Engineers released a new update that offers both an optional Decoration Pack, and some seriously cool technology.
by Ragachak
The open beta for its upcoming triple-action hack 'n' slash MMORPG, ELOA: Elite Lord of Alliance, will start on the 17th of November...
by MissyS