Zentia Open Beta Begins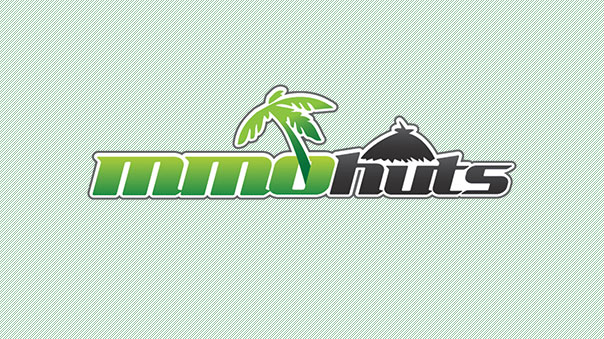 The open beta for Zentia begins today (October 13, 2010, 4PM PST to be exact). The game has been in closed beta now for over a month but the open beta is finally here!  ChangYou – the company behind Zentia also announced that they will be partnering up with Raptr so Zentia users can connect with each other in real-time and build new friendships through Raptr's community while gaming. ChangYou is celebrating Zentia's open beta by introducing plenty of new content to the game including new instances, minigames, mounts and more! Players can also expect some interesting events during the first few days of open beta.
For those that don't know – Zentia is a 3D fantasy MMORPG by ChangYou – the same company behind Dragon Oath and Blade Wars. The game has an impressive selection of playable characters (22+) and classes (8+) as well as an in-depth pet system.
Source:
Santa Clara, CA – Oct 13th, 2010 – ChangYou.com (US) Inc., today announced the beginning of the Zentia Open Beta and a new partnership with Raptr, the social platform that allows the community to connect in real-time across multiple platforms. The joint partnership will provide Zentia players the opportunity to connect, compete, and build friendships via Raptr's community while gaming. Zentia is a 3D free-to-play; charmingly hardcore MMORPG.

The ChangYou.com (US) and Raptr partnership will enable Zentia players to communicate directly with each other through in-game chat, discover new players with similar interests, and share game stats in real time. Zentia players can download the Raptr platform now and connect with their friends and guild members. Fan of Zentia can also use Raptr to see what games their friends are playing on PC, Xbox 360 or PS3, as well as chat live via various IM services such as Yahoo! Messenger, ICQ, or AIM.

Raptr is also introducing an exclusive in-game item that is only available for Raptr users.

The rare item is the "Bamboo Horse" prize. The Bamboo Horse prize is a fast mount that allows players to explore and travel the world of Zentia more quickly than other mounts.

"We're excited to be working with Raptr. This new partnership will provide us the opportunity to build a deeper relationship with our existing players as well as reach out to new-ones," says Dirk Metzger, VP of Publishing at ChangYou.com US.

"Raptr is a big believer in creating connected communities in the gaming world, and we're excited to help foster that sense of community in Zentia," says Dennis Fong, CEO of Raptr. "We strive to enhance the gaming experience, and our work with ChangYou is about enhancing the gameplay experience with social features gamers find useful."

Open Beta Is Coming

Open Beta will officially start October 13th at 4pm PST! Not only will you soon be able to enter new zones, you will also have access to 4 new characters in your pursuit of immortality. Grandpa Smart will be….smarter, and there will be new instances, minigames, and mounts and pets to tame. You will also be able to defeat the Thunder Test level up to 70. We know you all love War of Camps, so a new PvP event will be opening called Survival. We will also be opening one new server called Spoon with two subservers with names that you guys voted for during Closed Beta. The official names will be Sun and Wind, and they will be available to play upon release of Open Beta. For a full list of Open Beta Features head here.

Event Betrayal! Oct 15th 3pm

On Friday, October 15th we will be hosting an in-game event called Betrayal. A Game Master will hide somewhere in the Capital City area. You will then be tasked with the challenge of finding the GM and delivering him to Capital city with a full party. The GM will be walking (much like a slow Capital Citizen) and stop randomly for 2 minutes. During that 2 minutes he will betray his current party, shouting his location. Rival parties have to assassinate the party leader. Once the Party leader is dead the GM will leave the party. The new group will then invite the GM to their party, and the escort will continue. For more info head to the event forum thread.
Next Article
Today marks the launch of the crowdfunding campaign via Kickstarter for Underworld Ascendant, which is a rekindling of the legendary fantasy R...
by Mikedot
LastLevel Studios announced this morning that the Open Beta for SteamCraft has begun, and will last until February 8th.
by Ragachak