Wakfu Reveals Developmental Roadmap And Trool Fair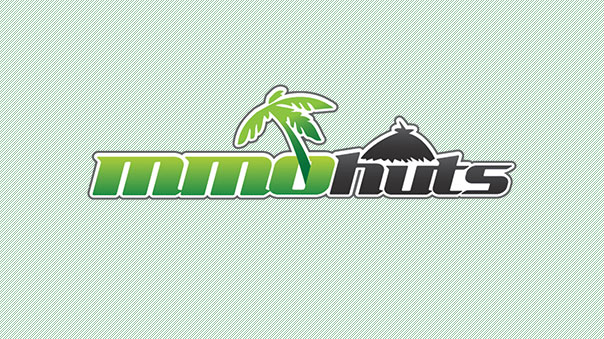 Square Enix and Ankama have announced their Wakfu developmental road map for the rest of 2012, as well as revealed a new event coming in July.
Promised by year's end are several changes, including making world bosses more accessible and interesting, introducing mobile arenas, restructuring PvP with new rules and gear to make combat more tactical, new laws and other changes to the political system which will help curb political abuse, new Haven Worlds to allow for player and guild housing, guild versus guild combat, quests that will consider dynamic environmental triggers, improved communication and game information, a new race (the Foggernauts), and the new Krosmaster Arena.
The Trool Fair will be a new zone that arrives in July, introducing shows, rides, and mini-games where players can win prizes and gifts.
Many of these changes will be available for Premium and non-Premium players alike.
Wakfu "Trool Fair" Gameplay Screenshot

Source:
WAKFU: 2012 Development Roadmap

2012-06-20 09:00

You may have noticed that for the past several weeks, we've attempted a new strategy at enhanced communication towards our development efforts. This has been in direct response towards community feedback.

To continue on this strategy of greater transparency, we would like to present to our loyal fans a list of several large features and changes expected to take place in 2012 for WAKFU the MMORPG. Behold, our 2012 Development Roadmap!

Quickly on the heels of a game update intended to optimize your quality of life through bug correction, it was decided important for us to be up-front with what we envision for WAKFU. While we won't commit to any precise dates just yet, rest assured that all of these (and more) will come by the year's end – quite demanding, we know.

In short, here's what you need to know:

World Bosses

Having trouble giving the Black Crow a beating? We heard you, and we listened. World Bosses will become more accessible and made more interesting.

The next iteration of these unique characters will be nestled inside a lair where you will have to venture into after the completion of a special quest. But of course, other elements will be improved too, and we will ensure that these encounters pose a real challenge!

Mobile Arenas

Remember that Shustuft Crust arcade dungeon? Well forget about it! More precisely, they will be replaced with our new concept of mobile areas.

In these dungeons that you'll be able to find throughout the World of Twelve, you'll challenge waves of foes! Whether you're alone or in a group, you'll share the same goal: survival. And whether or not you're a Premium Member, you'll be able to take advantage of these new areas and unlock exclusive items.

Player-versus-Player Combat

It has been a long-standing request to structure PvP in a manner that not only makes it interesting, but easier to manage random aggression. This is why the system will be revised, and in particular, through the use of new rules.

Taking advantage of this fine opportunity, we will also add special PvP gear designed to extend the duration of brawls, therefore allowing real tactics to enter into play!

Politics

Another central feature of WAKFU that will benefit greatly from a focused set of improvements will be none other than our grand Political System. New laws, increased regulations, Citizenship Point gain/loss balancing, citizenship-related bonuses… these and more will be added to the game, vastly improving your experience.

Overall, one of our biggest goals on this front is to put an end to the various forms of political abuse that has plagued the servers, in addition to the ensued frustration of the players during these circumstances.

Haven Worlds

Arguably one of the largest projects we will undertake, Haven Worlds will be our attempt at real player and guild housing.

Offering more than your standard Haven Bag, we'll be giving you the power to create real worlds. Guilds will be able to customize these unexplored areas entirely – from the landscape to the buildings themselves; your imagination will be the limit!

Never one to settle, Guild-versus-Guild combat will also make a debut at the same time.

Quests

The existing quest engine will be improved through diversification. What this means, precisely, is that a new system will be integrated which will consider surrounding environmental triggers.

Furthermore, additional quests will be added with the intent to help guide progression and encourage world exploration.

Information Access

Do you balk at trudging through the internet to find out more about all the little intricacies of WAKFU? New tools will be provided to help keep you updated!

Beginning with the forums, a new header for important announcements has already been implemented. Shortly following this addition, a special location for Dev Blogs and information will be provided.

Game-wise, text and video inserts will be displayed on the launch screen which will provide you an overview of the latest content update.

In-game, a newspaper, complete with its own dedicated interface, will provide even more information made with each patch.

Krosmaster Arena

A real game "within" a game: this is what you'll soon discover, thanks to the Krosmaster Arena.

Tournaments, rankings, rewards, exclusive items for the MMO, and virtual figurines… Between two dungeons, PvP fans will be able to compete against each other and even have the opportunity to challenge DOFUS players!

In October, will you become the undisputed champion of the Krosmoz?!

The Foggernauts

The what? The Foggernauts! These strangers will be the newest race introduced to the World of Twelve!

Being an aquatic and technological race, these people will make their way into WAKFU in the next few months. As we inch closer to their arrival, more facts will be released pertaining to this new class.

The Masqueraiders will not emerge from their hidey-holes however, and unfortunately will not be unmasked this year.

The Trool Fair

Finishing on a good note, we reveal the high-flying Trool Fair!

This new zone, arriving in July, will contain a large number of attractions, shows and rides in the form of mini-games (another popular community request). This new content will be made with the goal of providing a unique experience completely different from what else can be found in the World of Twelve.

Don't forget! A carnival isn't complete without being able to win special prizes and gifts!

Conclusion

With all of this fanfare, one facet will continue to stay close to our heart: the improvement of class gameplay; and in the short-term, we will focus on improving the Sadida, Osamodas, and Feca classes.

The same goes for the correction of bugs, the addition of more guild content, further areas to Mount Zinit, growth of Ogrest's Chaos, as well as a high-level adventure zone: the Whispering Island! But alas, more information will come soon (and dare we say maybe something about Kwismas?).
Next Article
The Gods' Game is a hard LitRPG novel set in a fantasy world.
by MissyS
After the second anniversary of League of Angels II, we learned that the game from Yoozoo is now being featured on Facebook.
by Ragachak