CosmicBreak launches December 23rd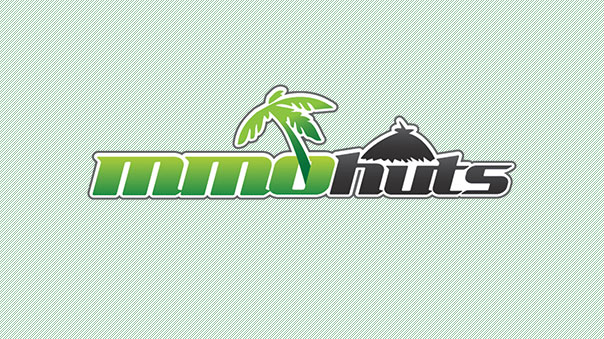 CosmicBreak has announced that its final beta test will take place on December 16th, and continue until December 23rd, when the game officially launches (with no wipe in between). The new client will become available for download on December 13th. Updates coming to the final beta test and launch include a new Single Player Mode, which lets players enjoy the game offline.
A tie-in game will also be launched: CosmicCommander, which will be a browser-based strategy game with links to CosmicBreak. The game has already launched its Alpha test phase, and will grant special prizes to its testers in CosmicBreak.
CosmicBreak is published by CyberStep, whose publishing credits also include Splash Fighters and Holy Beast Online.
CosmicBreak Gameplay Screenshot
Source:
CyberStep, Inc.
December 1st, 2010

MMO THIRD PERSON SHOOTER COSMICBREAK OFFICIAL RELEASE DATES ANNOUNCED
Participate in new CosmicCommander Alpha Test starting today to receive
free cash currency and prizes in CosmicBreak!

SAN FRANCISCO, CA – December 1st, 2010 – Online game publisher CyberStep
is happy to announce the official release dates for its highly
anticipated MMO third person mecha shooter CosmicBreak!

The Final Beta Test of CosmicBreak will begin on Dec. 16th and
transition directly into Official Service on Dec. 23rd. There will be no
data wipe between the Final Beta Test and Official Service!

Register an account now at http://www.cosmicbreak.com/ and check out the
new official trailer here: http://www.youtube.com/watch?v=YTuzgOQVxhg

A new version of the CosmicBreak game client will be released on Dec.
13th, three days before the Final Beta Test begins. This client will
feature a brand new Single Player Mode, which will allow new players to
get a taste of the game before the servers go online.

CosmicBreak went through 2 Beta Tests over the summer, during which time
the game has managed to gather an active and dedicated community of
loyal fans and players. Everyone will be starting from scratch for the
Final Beta Test, making it the perfect opportunity for new players to
get in on the action! Stop by http://www.cosmicbreak.com to register
your account today!

Participate in CosmicCommander Tie-In to win CosmicBreak cash currency!
CyberStep is running a first time global Alpha Test of its newest title,
a browser based strategy game called CosmicCommander, starting at 12:00
PM (PST) today. CosmicCommander features the same in-game universe and
many of the same robots as CosmicBreak, and accounts for the
CosmicCommander Alpha Test are shared with those of CosmicBreak; players
who already have a CosmicBreak account may login using that account and
play CosmicCommander, and players who don't have a CosmicBreak account
may create a new account with which to play both games. What's more,
players who participate in the CosmicCommander Alpha Test will be
awarded special prizes in CosmicBreak this Christmas!

At the end of the CosmicCommander Alpha Test, an elimination style
tournament will be held to determine the strongest Alpha Test player.
The top 100 placing users in the tournament will be awarded premium
in-game Rt currency for use in CosmicBreak, with a Grand Prize of $500
USD worth of Rt for the 1st Place winner! Check out the official
CosmicCommander website at http://cc.cosmicbreak.com/ for more details
about CosmicCommander, and watch the official CosmicCommander trailer
here:
http://www.youtube.com/watch?v=Ql4uOnspfNE

In addition to tournament prizes, all participants in the
CosmicCommander Alpha Test will receive a limited edition Zero Fighter
robot and other cool prizes for use in CosmicBreak!

The CosmicCommander Alpha Test starts from 12:00 PM (PST) today (Dec.
1st), and runs through Dec. 14th, followed by the CosmicBreak Final Beta
Test beginning on Dec. 16th. CyberStep looks forward to seeing everyone
there!
Next Article
Ragnarok Online brings two new oriental locations and Christmas themed events.
by MissyS
Obsidian Entertainment has revealed more information about Armored Warfare's Missions on the Player vs. Environment (PvE) mode.
by Mikedot