Wakfu Raiders Gets First Major Update with Brand-New Frontier Siege Mode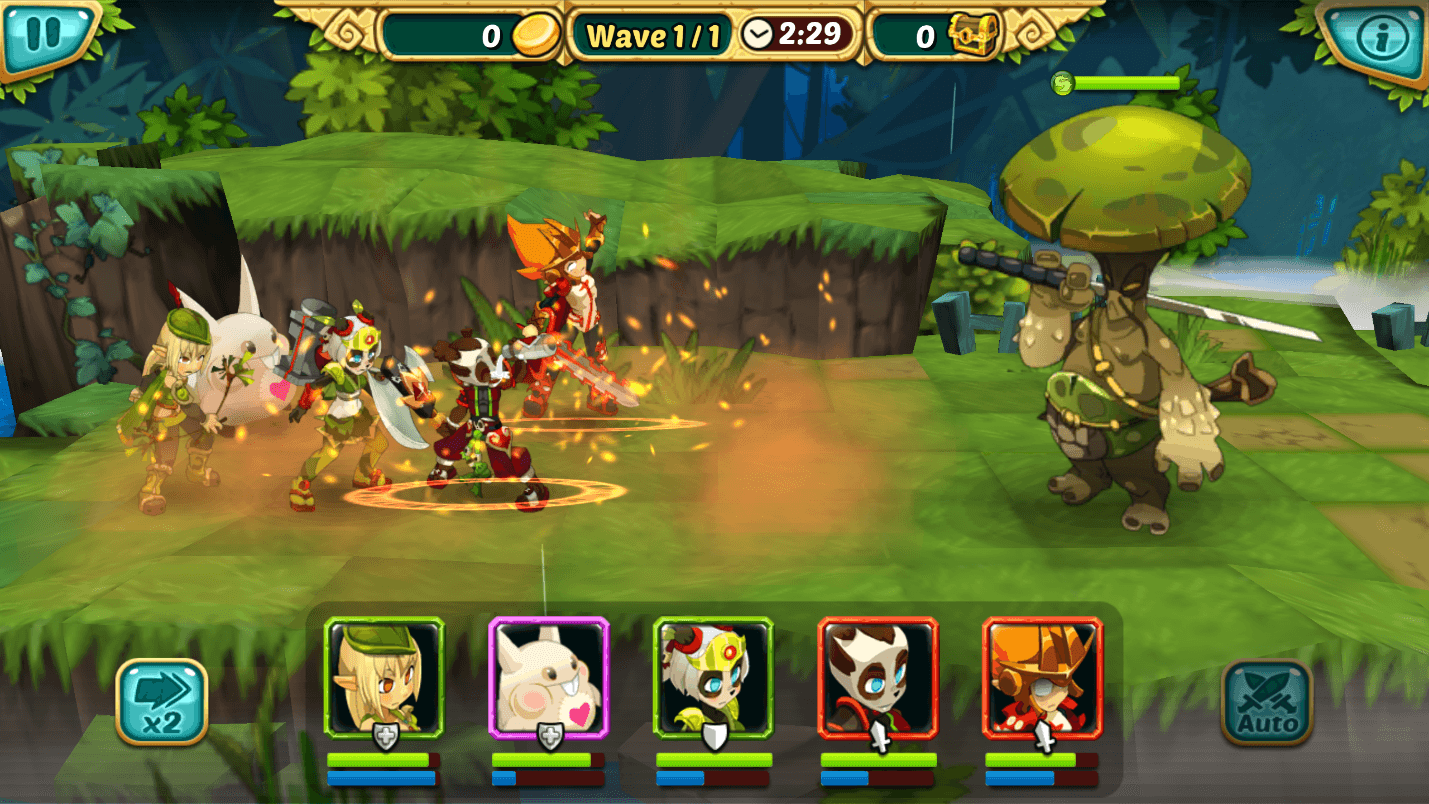 Wakfu Raiders' very first major update will be going live soon this week and will add a new spin to the action role-playing game mechanic.
Players will get to play the latest MMO spin-off's mode: Frontier Siege. Here's a breakdown of the new mode:
Players will use their already-powerful units to battle against progressively tough hordes of wabbits, gobballs, and popular Wakfuwildlife, with a number of bosses thrown in for good measure.
Once players complete these trials, they get to win high-level rewards and unlock exclusive characters not found anywhere else.
Players are able to restore the health of injured heroes before each stage starts, as well as revive fallen ones. Bonus buffs are awarded after every four stages.
We also have these new features recently added into Wakfu Raiders:
New player-requested features like leaderboards and a friend referral system to enhance the already-rich Wakfu Raiders experience.
New story chapters of the Wakfu Raiders saga: Chapter 7 and 8. In this latest installment of the epic RPG's story, players get to visit the fabled Whispering Island and the Sadida Kingdom. Fight off exotic and tough creatures like the strange-looking Whispers and Miliboowolves, as well as earn exclusive loot from them.
Next Article
Jagex revealed the Jagex Account Guardian (J.A.G.) today, a new security feature for players of RuneScape.
by MissyS
Gaijin Entertainment today announced that Update 1.45 (code named Steel Generals) for the award-winning MMO WWII online game War Thunder is no...
by MissyS
W.B. interviews the Jagex devs on what separates their upcoming sci-fi space simulator MMORPG, Entropy Online, from Eve Online and others in t...
by MissyS