Wakfu closed beta announced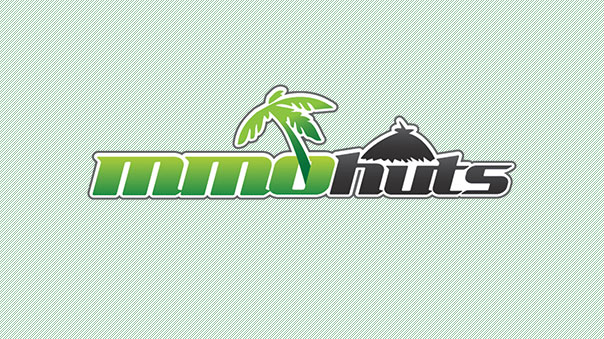 The closed beta testing for Wakfu in North America has been announced, and will start on January 31st.
A tactical MMORPG, Wakfu features 14 character classes (each with 25 spells), turn-based combat, and an ecosystem that changes based on player actions. The game also supports a political system that includes elections and tax collection.
Developed by Ankama, Wakfu will be published by Square Enix (publisher of Final Fantasy XI and Final Fantasy XIV) in North America. The game will feature a free to play area, with the rest of the game labeled as premium content.
Wakfu Gameplay Screenshot
Source:
SQUARE ENIX ANNOUNCES CLOSED BETA FOR WAKFU

First Official Details for the Highly Anticipated MMORPG, WAKFU + New Screenshots

LOS ANGELES (January 21, 2011) — Square Enix, Inc., the publisher of SQUARE ENIX® interactive entertainment products in North America, has announced the North American Closed Beta for the highly anticipated MMORPG, WAKFU.  Fans are encouraged to sign up to engage in an exclusive, first-hand experience of WAKFU during the inaugural Closed Beta which starts on January 31st. Players will engage with others to battle and bond over the offerings found in the world of WAKFU.

WAKFU is an innovative Tactical MMORPG that takes place in a fantasy universe created by Ankama for adventurers of all levels. WAKFU will transport you to a magical universe full of action and adventure, with over 14 character classes, a unique turn-based combat system, and strange, colorful landscapes. It's up to you to find your own strategy and succeed in the challenges you'll face along the way. Who knows, maybe you'll become one of WAKFU's greatest heroes?

THE STORY OF WAKFU

The World of Twelve has known nothing but chaos and upheaval for one dark millennium. The terrible Ogrest had succeeded where so many had failed, gathering together all six of the legendary dragon's eggs called Dofus. But he became consumed with the strength that had nourished him. And now, mad with rage and unable to control his destructive power, Ogrest let his wrath beat down upon the World.

Legends speak of a cosmic battle between the gods, a boundless deluge, and the advent of a titan. As players step into a world whose landmass has shrunk to but a few vast islands and archipelagos in a single ocean, they have the opportunity to help shape the world and write the story of WAKFU. The World awaits its heroes!

GAME FEATURES

14 highly original classes – with 25 spells each, giving players the opportunity to become a fierce warrior, a magician with healing powers, an assassin or even a summoner able to call plants or animals.
Tactical gameplay – Turn-based tactical combat means that players will have to think their way through battles.
Evolving Ecosystem – Player actions affect the world around them.  Kill that monster and it may be gone for good. Harvest that wheat and it might never reappear there again. Players will have to carefully choose when to protect or exploit natural resources.

Sparkling Humor – As you adventure through the world of WAKFU, you will discover a world with an unusual sense of humor. Where else can you find a suit of armor that makes the wearer look like a giant rabbit?
Customizable Characters – Robust set of customization features for players to select to create truly personalized characters. Green hair? Check. Grey skin? Check. A far-out hairstyle? Check.
Playing Politics – Brute force is not the only way to rule. Engage in a rich political system that allows for voting, the election of government officials, tax collection, and more.

A redesigned web site containing new information and assets has just been launched. Developed by Ankama, Square Enix will publish WAKFU in North America this spring. The game will support Windows, Mac OS X, and Linux. For more information on WAKFU, visit the official site http://www.wakfu.com/na. Follow us on Facebook www.facebook.com/SquareEnixWakfu and Twitter www.twitter.com/SquareEnixWakfu.
Next Article
Rush of Heroes is a free-to-play mobile MMORPG. It plays actually like any old ARPG available in the app store.
by Ojogo
Today's Project Discovery update has brought genuine and scalable citizen science to EVE Online.
by MissyS
FireFall has been in development for almost four years now publicly, and its actual beginnings stretch back even further than that.
by Proxzor