ROSE Online adds Storage Expansion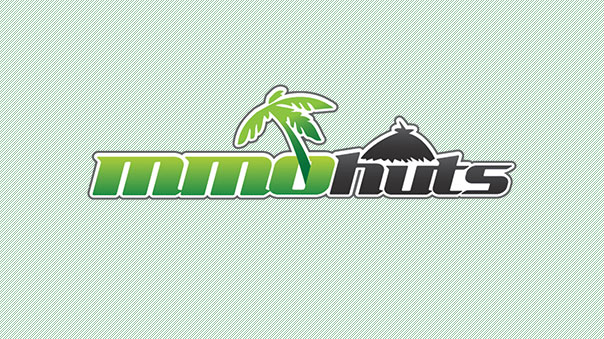 ROSE Online has launched a new patch, expanding storage for free to all players.
The previous Storage Expansion Tab in the Item Mall is now free to use, granting players an instant 40 extra slots in their Storage. New Storage tabs have also been added for players to purchase in the mall for even more space. The patch also makes several fixes and adds a few new chat commands to make chatting even easier for players.
ROSE Online is published by Gravity Interactive (WarpPortal), publisher of Ragnarok Online, Requiem, and Dragon Saga.
ROSE Online Gameplay Screenshot
Source:
Game Update

We are proud to announce the addition of the Storage Expansion! The previous Item Mall tab is now FREE to use. Players gain an instant 40 extra slots in their Storage at no cost, with this upgrade!

In addition to that, 4 NEW Item Mall Storage tabs have been added. Players may choose to purchase up to 4 new tabs of storage. Each new tab contains 40 additional slots of storage. Purchase all 4 Expansion coupons to receive 160 additional slots of storage, for 30 days!

Item Mall

New Storage Expansion coupons have been added. Each coupon will unlock access to one of the new Item Mall storage tabs. The previous Storage expansion coupon will still work, but only for tab 1.

Click here to view all of the new Storage Expansion coupons!

Client Updates

# Learning a skill will no longer cause the pop-up menu. All messages indicating a skill has been learned will now be found in the system chat window with details to the skill and level learned.

# An Aspect Ratio detection has been added to help support players who play using a widescreen monitor.

# Maximum camera distance has been doubled.

# Server Selection – The client will now remember the last server that you connected to.

# Self-Target no longer interferes with character movement or attacks.

# Incoming and outgoing whisper messages now display a timestamp next to the message.

Chat and Social enhancements

A social enhancement has been added to chat. Macros have been added that will invoke emote skills based on commands or chat. A full list of commands and key words are provided on the forums in the Patch Notes v.323 thread.

New Chat Commands have been added:

/party

/trade

/shout (/yell, /y also works)

/alliance (/ally, /union also works)

/whisper (/w also works)

Bug Fixes

# Corrected issue with [Cherry Berry Pie Crush] Anya not providing users with the proper dialog during the Winter Festival Event.

# Corrected issue that was causing users to not receive the 50% bonus when completing the Ice Fishing Mini-Game while the Rosearian Skiis were equipped.

# Corrected error with the Advanced Reinforced & Advanced Endowed Research bonus passive, not being applied properly.

# Corrected issue which prevented some Legendary wands from showing an attacking effect.

# Chat input append and long message crashing on Windows XP have been fixed.

# Item drop quantity will now display correctly when picking up stackable items.

# Fixed an issue which allowed players to PvP in non-PvP zones.
Next Article
Publisher IDC/Games and developer Bytex Games announce today the signing of an exclusive license agreement whereby IDC/Games will launch 'Be...
by MissyS
The war is inevitable - Sony Online Entertainment has announced PlanetSide 2 has officially launched in North America and Europe.
by MissyS
Extensive addition introduces aquatic gameplay, an overhauled diplomacy system, hybrid Affinities and more!
by MissyS