Villagers And Heroes: Reborn Update Brings Massive Overhauls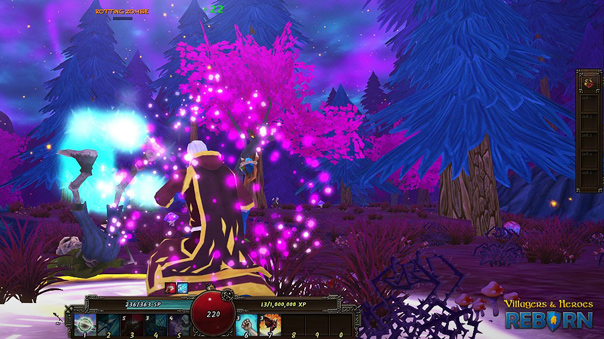 Mad Otter Games is very excited to announce Villagers and Heroes: REBORN, the latest in a long line of changes that brings a whole new life to the game. Not only can veteran players find exciting new content and features with this patch, but we have re-designed the entire game and especially the starter zone to make those first several hours in the game more exciting and immersive.

REBORN will launch on Monday, June 8th, at 11 am Eastern / 8 am Pacific.
REBORN includes these major new improvements:
· A Mystery to Solve – Who is the Malicious Miscreant, and why are citizens of Summer's Hollow mysteriously disappearing?
· The Circle of Life – An all new gathering supply system that completely replaces the unpopular ENERGY / Vim system formerly featured in the game. Worms for fishing, Nectar for bug collecting, Grind Stones for your plant sickle, etc.
· Voice Acting and Musical Score – Professional voice actors for the major quests in the game.
· Complete Face Lift: Literally and otherwise- most of the world has been completely redone with new artwork (models and painted texture), completely new User Interface, and new character facial choices have been added.
· Wider Breadth of Choices for your Character – Apart from choosing your appearance and class specialization, you can now choose your personality type (complete with appropriate body pose), your origin, and your skills as a villager.
· Be Reborn! Enter the Temple of Rebirth to unlearn all your combat skills and start anew, but this time with the advantage of more skills to unlock, and without losing all of your character's knowledge of gathering, crafting, gear and items, and greatly accelerated learning!
More information on REBORN can be found here: www.vhreborn.com
What's important to know for Lineage 2 fans for the months of November and December?
by Ragachak
Wargaming today announced that the first season of the Wargaming.net League 2014 has officially begun in a number of regions around the world,...
by Mikedot