The Banner Saga Takes Geekie Award® in Indie Game Category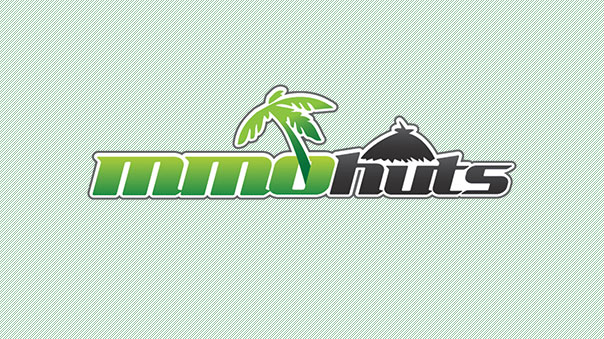 Austin-based independent developer, Stoic, took home another award on Sunday night with its smash hit PC video game The Banner Saga winning the Geekie Award ® for the Indie Video Games category. The award ceremony took place on Sunday evening, August 17th in Hollywood, California and was broadcast live via Twitch livestream. Currently available on PC and Mac, The Banner Saga will be coming to iPad, Windows and Android based tablets and is scheduled to launch in September 2014.
"We are honored by the outpouring of love from fans for The Banner Saga and know that this award is due to their support", said John Watson, Technical Director at Stoic. "This comes just as we are about to launch the game on tablet, and we are excited about the prospect of offering The Banner Saga to a new medium of gamers".
The Banner Saga is an epic role-playing Viking saga with turn-based tactical combat where the player's choice in travel, conversation and combat determines the outcome of their own personal story as well as the survival of an entire civilization. The game features stunning 2D animation and art, a unique tactical combat system and a cast of unforgettable characters that drive the story forward. The journey is enhanced by a beautiful and haunting original score by Grammy nominated, and two-time BAFTA winner, composer Austin Wintory conducting The Dallas Winds orchestra, as well as a powerhouse trio of acclaimed YouTube sensations: Peter Hollens, Malukah and Taylor Davis.
The Banner Saga is available now through Steam, Amazon, GreenMan Gaming, Humble Store, UPlay, GameFly, GameStop, GOG and Gamers Gate for PC and Mac. A digital Deluxe Edition is also available through select retailers which includes the game and complete soundtrack.
To learn more about The Banner Saga visit: http://stoicstudio.com/
Next Article
Indie developer Exato Game Studios and Reverb Publishing announced today that the devilishly fun, first-person shooter Guncraft is now availab...
by MissyS
Shroud of the Avatar announces the release of social systems in its latest early release build.
by MissyS