Seldon Crisis: New Indie Sci-Fi MMO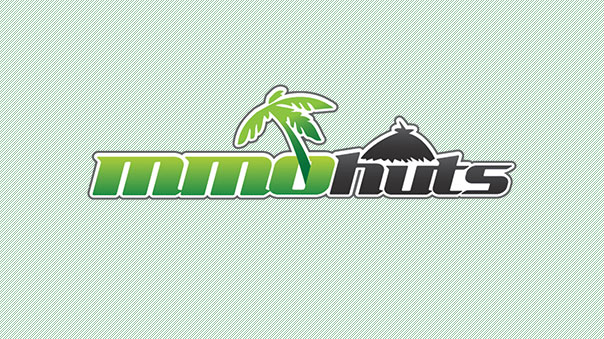 Chaos Interactive Ltd. is revealing the first detailed look at Seldon Crisis, an open world sci-fi massively multi-player online game (MMO) based on an original story written by Riccardo Simone, a brilliant young Italian writer of science fiction, and loosely inspired by the "Foundation Series" by Isaac Asimov. Created for fans of immersive player-driven games and set in the expanses of deep space, Seldon Crisis will begin a Kickstarter campaign in September, which will hopefully lead to the debut of the beta version in 2015.
Seldon Crisis is a completely player-driven MMO. The game's economy, politics and even the infrastructure will be in the hands of the players who are not bound by preset paths and forced linear progression. Players can earn money and increase their character level by crafting and trading goods between the many sectors of the galaxy and its stations, hunting pirates and collecting loot and bounty, or fighting other players for their equipment and cargo.
In Seldon Crisis, players also will discover an extensive variety of missions, such as combat, escort, courier and exploration, with various combinations of each. Factions in each sector – hostile, friendly or neutral – offer work for adventurous captains while the vast depths of space offer hidden missions and uncharted territories to discover.
Seldon Crisis takes full advantage of an immense and beautiful galaxy where thousands of star systems, planets, moons, nebulas, wormholes and asteroid fields are waiting to be explored and exploited, with each sector of the universe offering a unique variety of resources and procedurally generated content.
"For all fans of Sci-Fi and space-based MMOs, Seldon Crisis is being designed from the ground up to be the game that fans want – free of any publisher requirements or restrictions," said Mirko Campochiari, lead game designer, Chaos Interactive Ltd. "We are taking MMO gaming back to its roots, with an uncompromising game that truly rewards player ability and a return to old-school game mechanics, such as a full loot system, to create a challenging and more involved gameplay environment."
At the heart of Seldon Crisis will be the powerful HeroEngine, a unique real-time collaborative development system optimized for MMO games. The Seldon Crisis Kickstarter campaign will launch in September, with plans for beta testing in Q3 2015 and full release to follow.
For more info, visit www.seldoncrisis.com
Next Article
Celestia: Broken Sky will be globally launched on the Google Play Store on April, 16 2015.
by MissyS