TERA Introduces Free Trial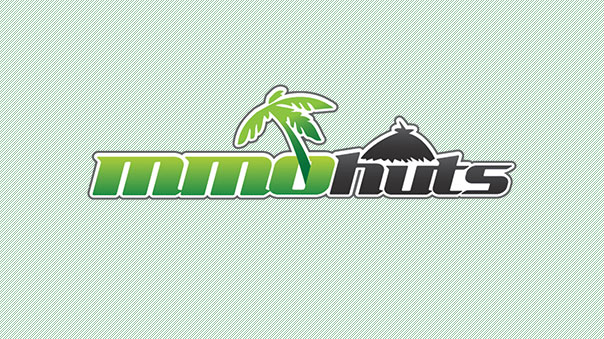 En Masse Entertainment has announced the launch of a free, 7-day trial for TERA today.  Players can level up to eight characters on a server to level 23 in the trial version of the game.  While some restrictions apply — trial characters can not vote in elections, for instance — the game world is open and fully explorable to anyone interested.
The trial starts as soon as you've created your account, and is based on calendar days, not played time.  TERA is an action MMORPG that has received many accolades already, including "Best MMO" and "Best PC Game" since its release.  Combat is fast-paced and dynamic, allowing players to dodge and move away from enemy attacks to avoid damage.  The game also features a unique political climate, where players can also hold positions of power within the game world.
TERA Gameplay Screenshot
Source:
En Masse Entertainment opens the world of TERA with free trial of innovative action MMO

Play TERA for 7 days absolutely free—experience true action combat

SEATTLE – 13 June 2012 – En Masse Entertainment™, a player-driven publisher focused on delivering fun and innovative online games, celebrates the launch success of its award-winning action MMO, TERA™, by offering a free seven-day trial to new players. TERA sets a new standard for MMOs by delivering true action combat for players who want a more exciting, skill-based alternative to conventional online RPGs. Newly revealed game data shows that players are averaging more than four hours of play on a daily basis. Their enthusiasm makes this the perfect time to expand the game's audience with a downloadable trial for new players to sample the game with no financial commitment.

"We are thrilled that the unique experience of TERA's true action MMO gameplay is resonating so strongly with our players," said Chris Lee, vice president of publishing at En Masse Entertainment. "Now we want to open up to new players curious about the game with a free one-week TERA trial, as we're confident if you play, you will stay."

Some facts and figures from the first weeks of play since TERA's launch:

Players have killed nearly 22 million (21,986,108 to be exact) of the game's signature BAMs (big-ass monsters).
TERA players have traveled a total distance of more than 227,328,053 miles in the game. That's far enough to walk to Mars.
Players stick around to savor their action experience, averaging nearly 4.5 hours daily per player. That's more time than the average American spends watching TV each day.

The recipient of multiple industry honors and accolades, including "Best PC Game" and "Best MMO," TERA is a new breed of online game. For the first time, players can get the best of both worlds: the depth of a traditional MMO combined with the visceral gratification of an action game. In TERA, players actively aim, dodge, and block, as the game's real-time combat system takes into account player skill and position as well as stats. After creating a character, players will join in an alliance to save the world from ravaging armies who threaten to destroy the very gods who hold the world together. TERA also introduces a revolutionary political system in which players wield power in their province based on their in-game political prowess or player-versus-player combat skill.

The TERA trial is good for seven calendar days from the time a player enters the trial code. Players can level up to eight characters to level 23 on one server during the trial. There are some additional restrictions—trial players cannot vote in TERA elections, for instance—but for the most part, players can enjoy the full benefits of the game during their week of free play. All players need to join the world of TERA is an En Masse account. Then they can enter the code "TERATRIAL" to download and play TERA.

To get ready to play in the free trial, gamers should visit https://tera-support.enmasse.com/ for valuable information including tutorials, system requirements, and how to customize the game for their play style. For more information on TERA, please visit TERA-online.com, and for more information on the free trial, visit http://tera.enmasse.com/try-tera
Next Article
Today's SMITE livestream offered viewers a preview of the new god, Rama, along with the patch notes for the June 24th update.
by MissyS
Introducing Kali, a mysterious and powerful Angel and one of the main characters of LoA2 (also known as Theresa).
by MissyS
Today DC Universe Online (DCUO) launched a new game mode: Legends PvE, which allows players to play some of the game's most exciting group i...
by Mikedot