Elsword Introduces A New Continent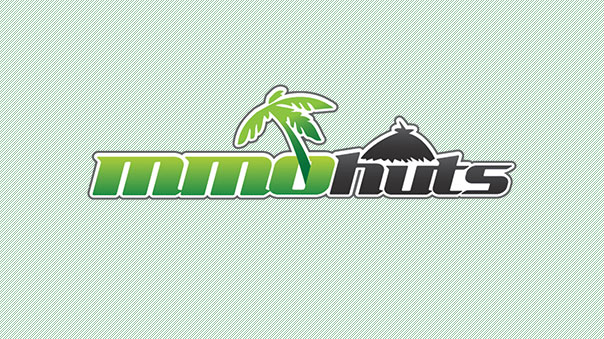 Kill3rCombo has released a new update for Elsword, introducing new areas for high level players.
Natural disasters have split the continent of Elrios in half, forming northern Rulensia and southern Fluone. Players above level 45 may now venture to the City of Water, named Hamel, and experience new enemies and two new dungeons. Players will be introduced to the Shadow Monster, which can control their actions, and the Sunken Resiam area, where they will meet new underwater gameplay mechanics.
Elsword: Hamel Arrival Trailer
http://youtu.be/EqQSYiiL4xc
Source:
Online Game Elsword Unlocks Brand-New Continent and Unleashes a Whole New World

IRVINE, Calif. – June 13, 2012 – Unveiling new content, award-winning manga-inspired massively multiplayer online role-playing game (MMORPG), Elsword is now offering players the chance to explore an entirely new continent, gear up with enviable new weapons and face the most challenging foes to date. Starting off in Hamel, The City of Water, gamers can explore two new dungeons, combat fearsome bosses at the end of each stage and hone their melee combat proficiency to achieve the increased level cap and claim the newest titles.

A series of natural disasters has split the continent of Elrios in half, resulting in the formation of two distinct areas: northern Rulensia and southern Fluone. Players levels 45 and above can travel to the city of Hamel and discover the area's lush landscapes and abundant resources, but they will soon learn that all is not right in the territory. Devastated by spirits of darkness, the outskirts dungeon will challenge players to overcome the manipulative Shadow Monster, a fiend capable of controlling their actions. In the Sunken Resiam dungeon, players must plan their attacks strategically, employing new underwater gameplay mechanics while battling the undersea denizens.

In Elsword, gamers can choose from five specialized and customizable characters as they explore an immersive world and battle rivals to complete dynamic quests. As players progress through the game, they can evolve their fighting styles by upgrading to new job classes, learn deadly new abilities and master combo attacks. With intuitive and straightforward controls, Elsword offers players of all skill levels the chance to experience the thrill of victory in combat, either on solo missions or cooperatively in a party of up to four players. For those who welcome a challenge, Elsword also delivers action-packed PvP combat.
Next Article
This week, why not start off with a trio of new Mythos Global videos?
by MissyS