TERA: Gunner Class and Steam Launch Date Announced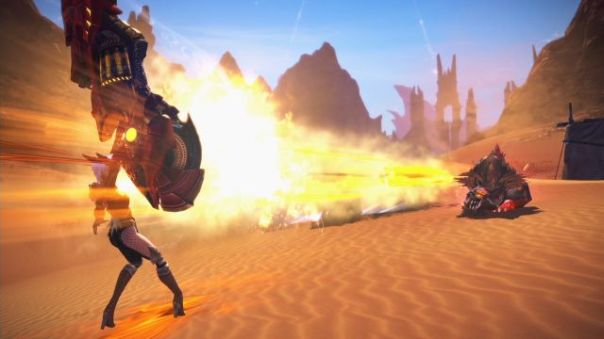 En Masse Entertainment, a player-driven publisher focused on delivering great games and exceptional service, is excited to announce the next major update to its award-winning PC action MMO, TERA. Following the launch of the Fate of Arun expansion last December, this update will introduce the brand new gunner class to players. Gunners are a fast-moving, high-DPS, ranged class who never stop to ask questions because they're too busy shooting first! With run-and-gun tactics and cool new weapons, TERA's True Action Combat has never felt so satisfying.
"We can't wait for players to get their hands on the new gunner class," said En Masse Entertainment Producer Patrick "Treeshark" Sun. "With her powerful AoE attacks, big-ass arccannons, and summoned constructs, the gunner brings a lot of new elements to the table gameplay-wise, while still requiring the attention to positioning, the timing, and the skill that define TERA's True Action Combat."
Scheduled to release on May 5, 2015, the update will coincide with TERA's debut on Steam. Since its launch, TERA has amassed over 17 million registered users around the world, built a strong community of fans, and continues to receive praise from both players and media. Now, for the first time since its North American launch in 2012, TERA will be available to download and play for free by Steam's growing community of over 100 million players.
For more info, visit http://tera.enmasse.com/
Next Article
Starting today at 1 p.m. CST, the Heavy Metal Machines closed beta allows players to experience high-octane vehicular combat for Windows PC.
by MissyS
EA and Bioware have announced a free trial program for Star Wars: The Old Republic.
by MissyS
Warhammer 40k is all about the "Grim Darkness", which does require capitalization. It's Space Marines, Orks, and more killing each other...
by Ragachak