Tango 5 Reloaded Extends Their Open Beta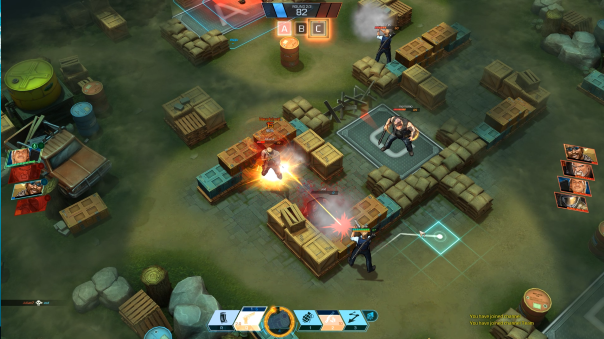 Tango 5 Reloaded, the Tactical PVP game from PC has extended their Open Beta for players desiring to strategize and check out the game. The Open Beta has been extended from now until August 5, and players can download it for free on Steam. This extension will add control schemes to make Tango 5 Reloaded easier to get into. They have also adjusted settings, the in-game UI and more. In Tango 5 Reloaded, players join a tactical PVP battle on PC, where players are powerful heroes with unique abilities. Doing battle across grid-based maps, players choose a squad based on what they need or want. It has a variety of modes, like 4v4, Rapid-Fire, Capture, and Annihilate to offer something for all manner of PVP fans.
"We've received some incredible feedback so far during the Tango 5 Reloaded Open Beta and by extending the Open Beta we're excited to welcome even more strategy gamers on PC into the game to test their might in the battle arena," said Jae Kim, head of Tango 5 Reloaded developer Studio One.
As one wonderful year of Spirit Tales approaches, KoramGame has some surprises ready and are excitedly awaiting the celebrations!
by MissyS
I love Mad Max and other post-apocalypse style books. In a way, they often feel to me like the next evolution of cyberpunk genre stories.
by NWOrpheus