Tales Runner Easter Event – Pets for Everyone!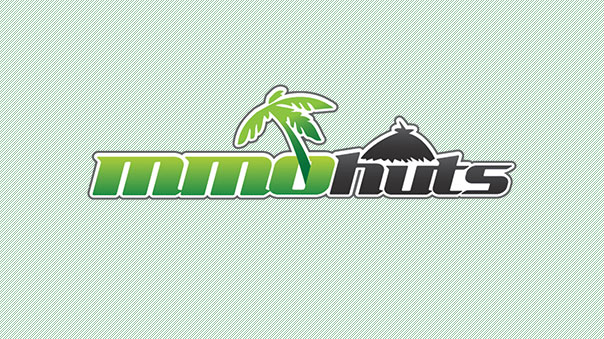 Easter is a time for coloring eggs and eating giant chocolate rabbits. For online games, its just another excuse to launch a new event! Tales Runner, one of gPotato's most interesting free to play MMOs, is giving out free Chickaroo pets to all players who sign up and level up from April 1st through April 12th, 2010.
To nab the pet, players make it to the rank 'Yellow Foot' which shouldn't take long. Unlike other racing MMOs, players race on foot in Tales Runnner. Jump and dash through vibrantly colored stages, each presenting its own unique theme. The game is easy to pick up and play, but difficult to master. It is ideal for both casual gamers and perfectionists alike.
Full Release:
Tales Runner; A New Easter Pet, Chickaroo, For Everyone!

Sunnyvale, CA-March 30, 2010

TalesRunner (http://talesrunner.gpotato.com/ ), a fantasy casual MMO, is giving its new Easter pet, Chickaroo, to anyone who signs up and levels up from April 1 to April 12, 2010. Chickaroo is a pet which is specially designed to be released to celebrate Easter 2010.

The pet will be available for anyone who signs up on Tales Runner and levels up to Yellow Foot level during the event period. For further details about the player level info, please click here: http://talesrunner.gpotato.com/?m=guide&a=player_level_info.

Play Tales Runner and adopt an Easter pet, Chickaroo, now!

About Tales Runner

Tales Runner is an exciting fantasy casual MMO action adventure game. It is a racing game, but it has many of the elements of an RPG. The games boasts a leveling system, a park where players can socialize, as well as an alchemy system that players can use to craft items to help improve their stats. What players can do in the game is almost unlimited. They may choose and customize unique characters, decorate and grow their own customizable farm islands, harvest your crops to gain EXP, host wonderful weddings, pose in special decorative photos, and socialize in a busy Town Park full of fun mini-activities after a long day of racing. Tales Runner certainly provides exciting and unusual gameplay experience for every player regardless of their age or gender.
Next Article
Four new screens are now available from FINAL FANTASY XIV: A Realm Reborn 2.4 Update – Dreams Of Ice – in advance of a new trailer, reveal...
by MissyS
The Exiled is a PvP-focused isometric RPG brought to us by Fairytale Distillery.
by ApocaRUFF
HiRez shows that their mythology based free MOBA, SMITE, still remains very much in flux as their Domination match is removed from the playabl...
by MissyS