Tactical Intervention Gains New Publisher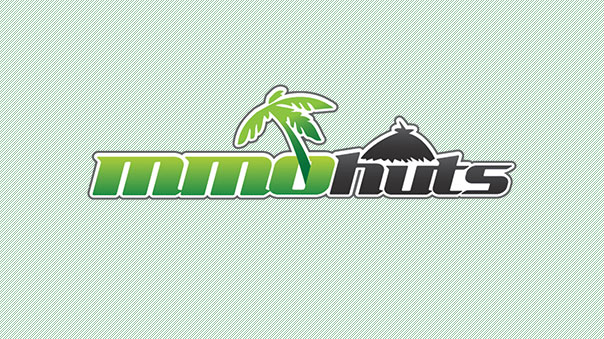 Tactical Intervention announced today that OGPlanet will be publishing the game this Spring.
Tactical Intervention is led by Minh "Gooseman" Le, creator of Counter-Strike.  The game promises many innovations, most notably with vehicle missions and team focus.  Players will have more to do in the game, such as calling attack dogs, rappelling and shooting out of the windows of a moving vehicle.
Closed beta testing will begin in March.
OGPlanet also publishes Lost Saga and SD Gundam Capsule Fighter Online.
Tactical Intervention Gameplay Screenshot
Source:
Legendary FPS Game Designer, Minh "Gooseman" Le, Makes Much-Anticipated Return with Tactical Intervention

OGPlanet to Publish the Free-to-Play Hardcore FPS in North America This Spring

Torrance, Calif.-February 16, 2011-
OGPlanet, an innovative provider of Free-to-Play, multiplayer, online games, announced today it will be publishing the new tactical, team-based, first-person shooter, Tactical Intervention, developed by FIX Korea, in spring 2012.  Tactical Intervention marks the return of one of gaming's most legendary creators, Minh "Gooseman" Le. Le co-created the iconic and legendary first-person shooter (FPS), Counter-Strike, which is arguably the origin of the modern, military, tactical, team-based FPS genre.

"I'm excited to share my latest project with my fellow gamers," said Le, lead developer on Tactical Intervention. "As my latest tactical team-based shooter, Tactical Intervention builds off of what I tried to accomplish with Counter-Strike. I think players will be excited about the innovations we've implemented in the game, especially the vehicle missions and new team focus."

"Partnering with OGPlanet has allowed us to release Tactical Intervention as a Free-to-Play title, ensuring that the game is accessible to all players. We've got a lot of great content ready for launch, and there will be regular updates with new guns, maps, and more."

With more focus placed on team-based tactics and hardcore, fast-paced gameplay, Tactical Intervention goes far deeper than the everyday FPS. Packed with new environments, game modes, weapons, equipment customization options, and more, Tactical Intervention sets a new benchmark in the evolution of the tactical team-based FPS genre. Players will get behind the driver's seat, shoot hanging out of vehicle passenger windows, call in attack dogs, and even make use of tactical rappel ropes to gain the upper hand on the opposing force. They will also have to be conscious of civilians who can be taken as hostages and used as human shields. It is up to you and your team to strategize, execute, and eliminate your target!

Players can apply to join Tactical Intervention's Closed-Beta Test, which will be held in early March, at   www.tactical-intervention.com. For up to the minute news, events, contests, and giveaways, please visit (and 'Like') the official Tactical Intervention Facebook Page at  www.facebook.com/tacticalintervention. Follow Gooseman on Twitter  www.twitter.com/GoosemanTI
Next Article
This 25th of May, 2016 Aika Online brings a big update to your PC that players will surely enjoy.
by MissyS
Potato Prime Bazookas, Edible Outfits, and much more tantalize the romantic of MicroVolts.
by MissyS