Swordsman: Gilded Wasteland Expansion Announced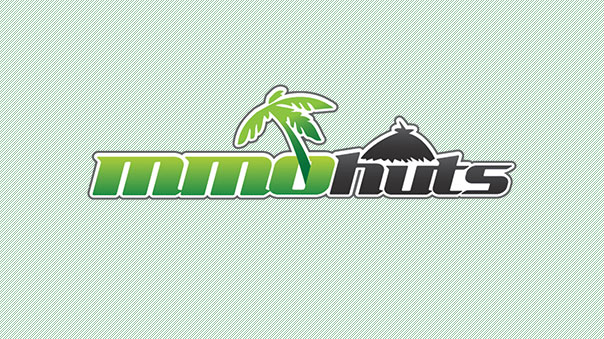 Today, Perfect World Entertainment Inc., a leading publisher of widely-acclaimed free-to-play MMORPGs, revealed the first expansion pack for Swordsman titled Gilded Wasteland. Set in the rugged deserts and isolated steppes of Jianghu, Swordsman: Gilded Wasteland tasks players to go beyond the Great Wall to defeat the sinister Eminence School when it launches in Fall 2014.
Swordsman: Gilded Wasteland brings players from the lush environments of Ancient China and throws them into the arid regions of Ping Liang, Tunhuang, and the Shadow Mountain Plains, challenging them to battle through new instances and dungeons. More details can be found here: www.arcgames.com/en/games/swordsman/news/detail/7004513
Additionally, Swordsman: Gilded Wasteland will increase the level cap from level 89 to 94 while also improving the leveling curve. New leveling adjustments combined with a multitude of optimization changes will streamline the Swordsman experience for both veteran and new players.
The new expansion for Swordsman will also bring updates to additional in-game systems including weapon crafting, companion training and player-versus-player experiences.
For more info, visit www.arcgames.com/en/games/swordsman
Next Article
Call of Duty: Advanced Warfare Supremacy is coming to PlayStation 4, PlayStation 3, and PC on July 2.
by MissyS
Players like me can't play EVE: Valkyrie, mostly because of motion sickness. Whether it's lack of VR or sickness, rejoice! It's...
by Ragachak
Xiah Rebirth, a free to play 3D Fantasy MMORPG, published by GamesCampus will be shutting down on February 1, 2010. The global servers are clo...
by Guest