Supernova Introduces New Playable Character Aelius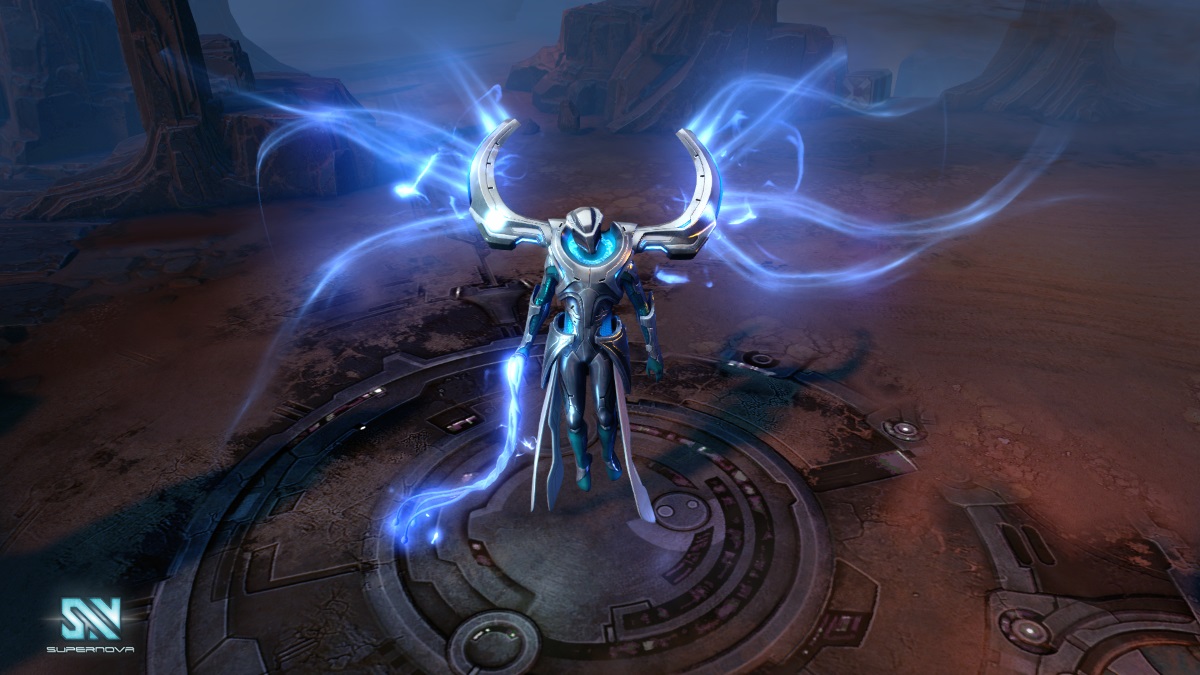 Today BANDAI NAMCO Entertainment America reveals a new playable character, Aelius, for Supernova, a free-to-play MOBA game with real-time strategy (RTS) elements. Currently live in Alpha 6, Supernova brings an innovative experience through its exciting sci-fi universe and customizable gameplay. Supernova will be available later this year for PC.
Aelius is a melee brawler who is part of The Faceless kingdom, a cruel and decadent empire built on slavery and staggering military strength. Growing up, Aelius was smaller and physically weaker than his peers. However, being born to highly influential politician parents, Aelius was set on a path to become a high-ranking military officer. Where Aelius lacked in physical strength, he made up with an intense ferocity, superior cunning, and unwavering determination. Aelius quickly climbed the ranks of the Faceless Legion, earning the title of Praetor and commanding his own siege army. With a number of victories under Aelius' command, including the hard-fought punishing battle to conquer the undefeated Veskar warrior-race, Aelius was awarded with supreme command of The Faceless Explorer Legion — a vast, highly trained army dedicated to the purpose of seeking out new worlds to conquer.
gPotato and Bigpoint have announced a partnership that allows gPotato to offer Bigpoint's browser-based titles through gpotato.com.
by MissyS
One of the reasons I love Trove is that it's a Voxel game (that I normally dislike) that sincerely does something different.
by Ragachak
After a successful Kickstarter campaign, and recently opening the doors to its massive open-world for adventurers to get a head-start with Ste...
by Mikedot