Super Evil Megacorp Announces Official Launch Date for Vainglory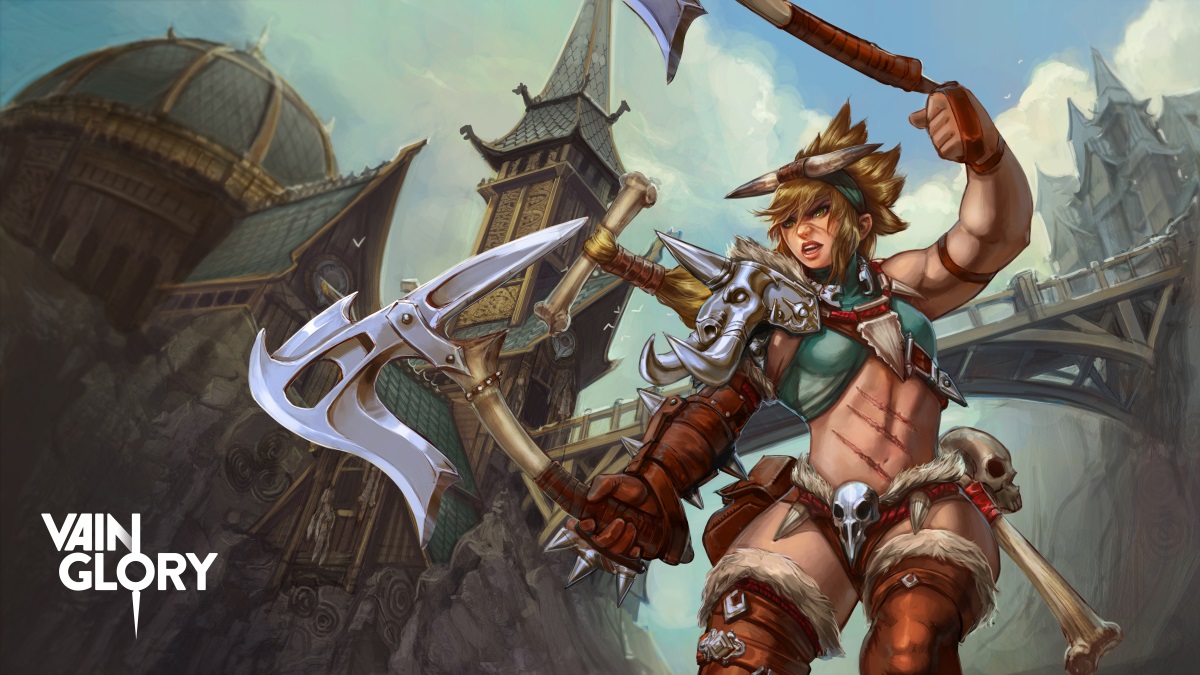 Vainglory developer Super Evil Megacorp today revealed that the official commercial launch date for the critically acclaimed MOBA for touch will be July 2, 2015. Players will be able to get the launch update of Vainglory on the App Store and Google Play.
An early version of Vainglory was released on the App Store in November 2014. During the past six months, the game has grown rapidly in critical acclaim, streaming viewership, eSports participation and the overall size of the player base. Vainglory will celebrate its official global launch with an exclusive event broadcasted live from Twitch Headquarters, taking place in San Francisco on July 1.
The launch update to Vainglory introduces new key features and content such as Android support for over 150 devices, Casual and Ranked queues, an innovative three-tiered skins system to customize the appearance and visual effects of heroes, hours of tutorial content for new players and the 16th hero to join the game: Rona the Berserker. Players can pre-register for Vainglory on Android here.
"We are determined to shatter preconceived notions about what's possible on touch devices and bring the core gamer experience we grew up with to the mobile generation. We have built Vainglory together with an incredible community of players to create an experience that players can enjoy for months and years to come," said Bo Daly, CEO and co-founder at Super Evil Megacorp. "If we were a PC title, July 2 would be the day we would come out of beta. Vainglory is not a 'mobile game' and Super Evil Megacorp is not a 'mobile games studio.' We make core games for core gamers and believe touch screens are the future primary core gaming devices."
The Vainglory community is already highly engaged. Players spend 80 minutes per day in the Vainglory app, which is localized to 12 languages. Vainglory had more than 1.5 million views on Twitch in May, having grown three-fold since February. The launch comes two weeks ahead of the first Vainglory Worlds Invitational Tournament in Seoul, Korea, which brings together the best competitive teams from around the world to crown a global champion. Super Evil Megacorp is also organizing a special 24-hour Twitch broadcast on the official Vainglory channel, twitch.tv/vainglory. The event kicks off July 1 at 2 p.m. PDT with a live broadcast from Twitch HQ, after which Vainglory streamers from around the world will take over the Vainglory Twitch channel one after another for a broadcast that spans the globe.
The July 2 launch will include a variety of new key features and content:
• Android support: With over 150 Android devices supported, Vainglory is 100% cross-platform, meaning that players on iOS and Android will play in the same matches and can be in-game friends regardless of device preference.
• Casual and Ranked queues: This allows players who just want to have fun to play casual public matches, but it also provides those looking for an intense competitive experience a place to play hard for skill-tier prestige. The Ranked queue is gated by a number of requirements that ensure only experienced, dedicated players are involved and playing with skilled players of like-minded intent.
• Newest hero: Rona is a deadly berserker who is always ready to leap into battle. She holds her own in melee combat, unleashing enormous damage on everyone who tries to go toe-to-toe with her.
• Innovative skins system: All heroes will eventually have a three-tiered skin theme, which influences both the hero's appearance and visual effects in-game. These skins get progressively more elaborate and surprising as the tiers progress, giving players something exciting — both inside matches and out — to always be striving toward. The first tier of a skin theme can be unlocked using ICE, Vainglory's premium (paid) currency, but the other tiers must be unlocked with the cards that drop randomly at the end of matches. Players can also use ICE or Glory (free currency accumulated by playing games) to unlock card packs in a new section of the in-game Market being unveiled in this update.
• Hours of tutorial videos, a revamped Academy and bots to practice against: New players can now learn the basics in the Academy, which includes 30 videos with tips on how to play. Vainglory also has a cooperative mode where players can get comfortable with the game, its tactics and its teamwork against basic bots.
Next Article
GRAV has announced one of its biggest to date since its "Reborn" update in November 2015, One Universe.
by MissyS
The celebration of Queen Jennah's rule continues in Divinity's Reach!
by MissyS