Pockie Pirates Introduces Grand Line Map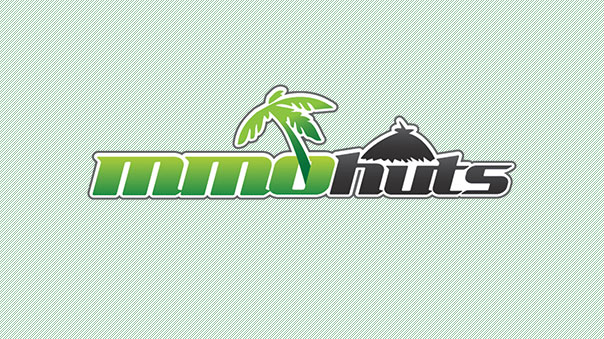 NGames has released a new update for Pockie Pirates, revealing a new Grand Line map, designed to faithfully recreate the ocean trail from One Piece.
Adventures on the Grand Line take place parallel to the main game, so players can join in on the Grand Line adventures while their ships are at sea. The world map is split into four different colors – green, blue, purple and red. Each color corresponds to a difficulty level for the Adventures (green for the easiest and red for the hardest). Undertaking a more difficult Adventure on the Grand Line will yield greater rewards, with Blue (easy) Adventures providing double the experience of Green (newbie) ones. Each Adventure also offers other rewards, which can be converted into Crystals at the Crystal Redeem Shop.
During an Adventure, commanding pirates must select where each character will be positioned during battle. Every Pockie Pirates character has his/her own preferred position on the ship, whether it's manning the turrets or taking control of the oars, so selecting the right configuration will greatly aid a player's cause.
The Grand Line adventures are presented using a grid structure, where each square triggers a uniquely exciting event. Players have 40 mobility points to spend when adventuring and are advised to use as many as possible in order to come away with the maximum possible haul of treasure. Adventures culminate in a challenging boss encounter, with vast rewards on offer for captains able to defeat them.
Pirates need to be on their toes and prepared for anything on the Grand Line map – multiple random events can trigger on every square of the grid, including battles for items, double rewards, teleportation, treasure chests, and specially designed minigames.
According to a recent report by Bloomberg, Nexon may be interested in buying EA (Electronic Arts).
by MissyS
NGames is happy to announce the Closed Beta date for Abyss is August 12th at 21;00 PM, 2015.
by MissyS
Taking Warframe's high-energy, skilled ninja battles into the depths of Space, Archwing – an entirely new Warframe game mode – is comin...
by Mikedot