Super Evil Megacorp Announces Esports Partnership with Alisports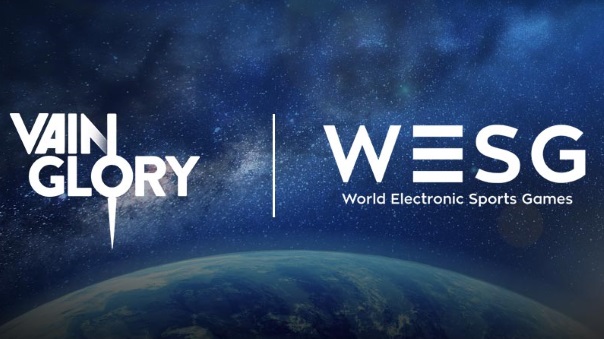 Super Evil Megacorp, creators of Vainglory have announced a new partnership with Alisports, the sports branch of Alibaba Group. They are the host of World Electronic Sports Games (WESG) and Vainglory is about to join that lineup of games in the 2018 WESG lineup. Vainglory is the first mobile-only esport integrated into the tournament structure and will be joining some incredible competitive online games such as Counter Strike: Global Offensive, Dota 2, Hearthstone, and Starcraft II.
Chinese e-commerce giant, Alibaba, formed Alisports in 2015 with ambitions for improving the sports industry through technology. Alibaba more recently secured the Olympics sponsorship deal until 2028 alongside Coca-Cola and Samsung. In 2016 Alisports formed WESG, an international esports tournament that saw 63,000 participants from 125 countries compete for a share of $5.5 million and had a total viewership of over 375 million. WESG is now a leading tournament for some of the most prominent esports titles and sees the top competitive teams from around the world compete.
This week (March 13-18) in Hainan, China, the WESG 2017 Grand Finals will take place, where Vainglory will be revealed during a live showcase as the newest title to join the WESG lineup. This will also be the first-ever Vainglory 5V5 cross-region esports event, with teams from China, Korea, Indonesia, and Singapore competing. This is a giant move for Vainglory, which will surely cement their spot as the number one mobile esport by offering another avenue for their competitive players to earn income.
Fans can watch the livestream at this link on March 17th from 4:30 PM to 6:30 PM GMT+8:00 and March 18th from 9:00 AM to 10:00 AM GMT+8:00.
"Our ambition for the World Electronic Sports Games is to incorporate the most influential titles in each genre in order to unite fans and talent from each corner of the world. Our current line up sees some of the most popular games played and welcomes the best teams. We are always looking to evolve," said Jason Fung, Global eSports Director of Alisports. "Vainglory is one of the world's biggest mobile esport with one of the most engaged communities. We're excited to welcome Vainglory teams and fans to WESG 2018."
Next Article
End of Nations hasn't had the smoothest road paved out before it. Going from Petroglyph's brain child to Trion World's acquisit...
by MissyS
GameFuse, a leading publisher of free-to-play online games, is pleased to announce that Rise of Mythos Version 1.2, the next addition to the h...
by MissyS
Wargaming has released the latest update for World of Tanks, adding new tanks, maps, and more.
by MissyS