StarCraft 2: Red Bull Battlegrounds Finals Coming Soon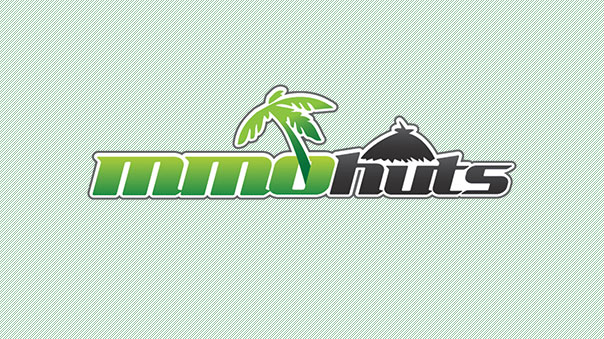 Today, Red Bull Media House announced that the Lincoln Theatre in Washington, D.C. will be the venue for the Red Bull Battle Grounds Grand Final, a worldwide tournament for players of Blizzard Entertainment's award-winning real-time strategy game, StarCraft® II. A globally popular spectator pastime, StarCraft II reigns supreme in Korea, where live audiences of more than 120,000 fill arenas to witness tournaments, eclipsing the onsite numbers for American events like the Super Bowl and World Series. Next month, Capitol City's Lincoln Theatre will serve as an international eSports embassy, as eight of the best players from Canada, Korea, North America and around the world will converge for a weekend of intercontinental StarCraft II competition. Tickets are now on-sale for this event, taking place September 20th – 21st, concluding a summer of StarCraft II competition.
The Lincoln Theatre, which has hosted groundbreaking musicians on its historic stage, will serve as the venue for this new generation of riveting, boundary-pushing professionals – pro gamers. Likened to chess for its deep strategic complexity, StarCraft II strays from the classic board game in the blistering speed of top player's hands and decision making, non-stop analysis from the event commentators, and deafening cheers of support from the spectators. As fans flock to events to see the best in the world compete, eSports – or competitive gaming – tournaments have exploded in frequency and popularity, taking this pastime from dorm rooms and basements to sold-out sporting arenas.
The Red Bull Battle Grounds Grand Final will provide some of the most exciting players from around the globe with a spectacular platform to showcase their tenacious talent, worthy of their skill, preparation and dedication. Hailing from overseas and over international borders, from our northern neighbors in Canada, to Korean compatriots nearly 7,000 miles away, these elite eight have bested hundreds of other hopefuls to earn their spot, by taking a top place win at other Red Bull Battle Grounds participating events in New York, Santa Monica, Atlanta, Detroit, and online, earning substantial prize winnings and World Championship Series of StarCraft (WCS) points from the game's sanctioning body.
"Each year millions of people watch eSports through live streams or by attending live events in a variety of locales across the globe," said Rich Taylor, senior vice president for communications and industry affairs at the Entertainment Software Association (ESA). "We are looking forward to seeing Washington DC serve as a meeting ground for gamers from around the world to compete and display the energy which drives this exciting segment of the video game community."
For more info, visit http://battlegrounds.redbull.com
KoramGame has announced a fashion show event for Spirit Tales.
by MissyS
Trove's Grovin' and Trovin' event is now available on PC, PlayStation, Xbox, and Switch and will end on July 5, 2022. Happy planting!
by MissyS
After passing 300 million downloads in July 2013, leading mobile games publisher GAMEVIL has now surpassed 400 million mobile game downloads. ...
by Mikedot