Burning Blade: New mobile Hack n' Slash RPG available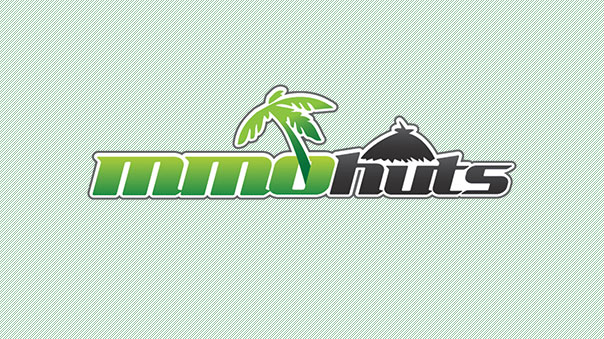 Teebik Games, a global platform for mobile game publishing, is pumped to announce the launch of its mobile MMORPG, Burning Blade. The highly-anticipated game embodies all the 3D third-person hack- and- slash gameplay of "Diablo" with the action-packed combat style of "Dragon Nest." To celebrate the launch, Burning Blade will feature a variety of cool events including prizes!
To kick off the launch, this highly-addicting new game will feature a bevy of events complete with prizes. With players very first Recharge, they can get Azure Wings for only $2. What's more, Newbies will get free Diamonds when they level up during the Newbie UP UP UP event, and the Login Reward will earn players daily gifts, plus on the 7th day, a Dark Gold Legendary Wanderer Ring, along with new items everyday! Other events include, free Stamina that helps raid dungeons, a spin on the "Lucky Wheel" and every player can purchase a Newbie Value Pack featuring valuable gold and equipment.
Players who yearn for the thrill of PC MMORPG's, but seek on –the- go action of a mobile game, are going to find the best of both worlds in Burning Blade. This exciting new online RPG incorporates all the high-intensity combat from traditional PC MMOPGs as players work their way through this fantasy world and battle the dark forces to be the hero that saves the humanity from extinction! Complete quests with newly learned skills and choose from thousands of epic equipment to fight enemies and opponents.
The free-to-play MMORPG is based on ancient Greek mythology, where the player chooses one of four classes – berserker, assassin, bowman, or magician, to save humanity from extinction. The easy to follow quests take the player through three different environments – earth, the underworld, and heaven, to battle against the legendary devils and titans, offering the player an ultimate gaming experience on the mobile. As fights are won and quests accomplished, the player will also notice an increase in their inventory, level, skill, and unlock new battling dungeons.
Fore more info, visit https://play.google.com/store/apps/details?id=com.ahzs.burningblade
Next Article
The Secret World is one combat system short of being an excellent, long lasting title. It's not quite there yet, but almost.
by Guest
RuneScape: Idle Adventures is a multi-platform game that will deliver a miniature RPG experience unlike any other.
by MissyS
MMOHuts reviews Sudden Attack, GameHi's early Counter-strike style MMOFPS first released in 2005.
by Mikedot