Vainglory Autumn Season 2016 Begins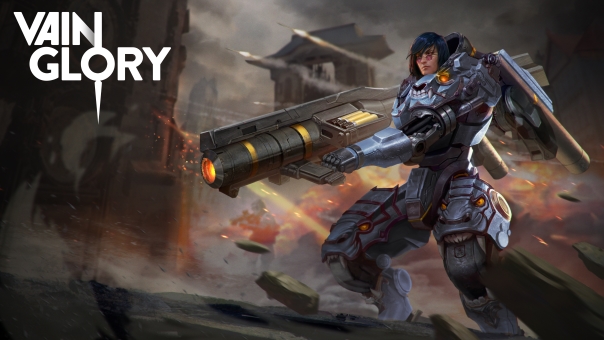 The Vainglory Autumn Season 2016 has begun, complete with a brand new update (Update 1.22) that includes new features.
The Autumn Season will continue the rewards system of Summer, where players unlock rewards through playing and leveling up. This system will include a new Season chest, new seasonal skins, and improved Daily Chests. The season also offers a new Autumn map look, new skins (Moon Princess Celeste, Dear Diary Lyra, Netherknight Lance), and a brand new hero: Baron.
As part of this season's update, Vainglory is also putting the focus on improving the phone-first mobile experience. To that end, mobile controls have been tightened: items will be on the left-hand side under the thumb, buffs and social pings are easier to see, a camera shift feature lets players look around easier, and a tap-and-hold movement function has been added. Players will also find it easier to recruit their friends through SMS, email, and social media. Future social features, including chat histories for guilds, are in the works. New community and influencer programs will also kick off this season, and Community Meetups will also return.
This season marks the first anniversary of Vainglory eSports. The Vainglory World Championship, a new season with the Collegiate Starleague (CSL), and much more will await players as the season continues. Make sure to stay tuned to Vainglory's website for all the latest competitive updates.
Next Article
Hi-Rez Studios has revealed plans for the next major update for Tribes Ascend.
by MissyS