Star Wars: The Old Republic Announces Disavowed Update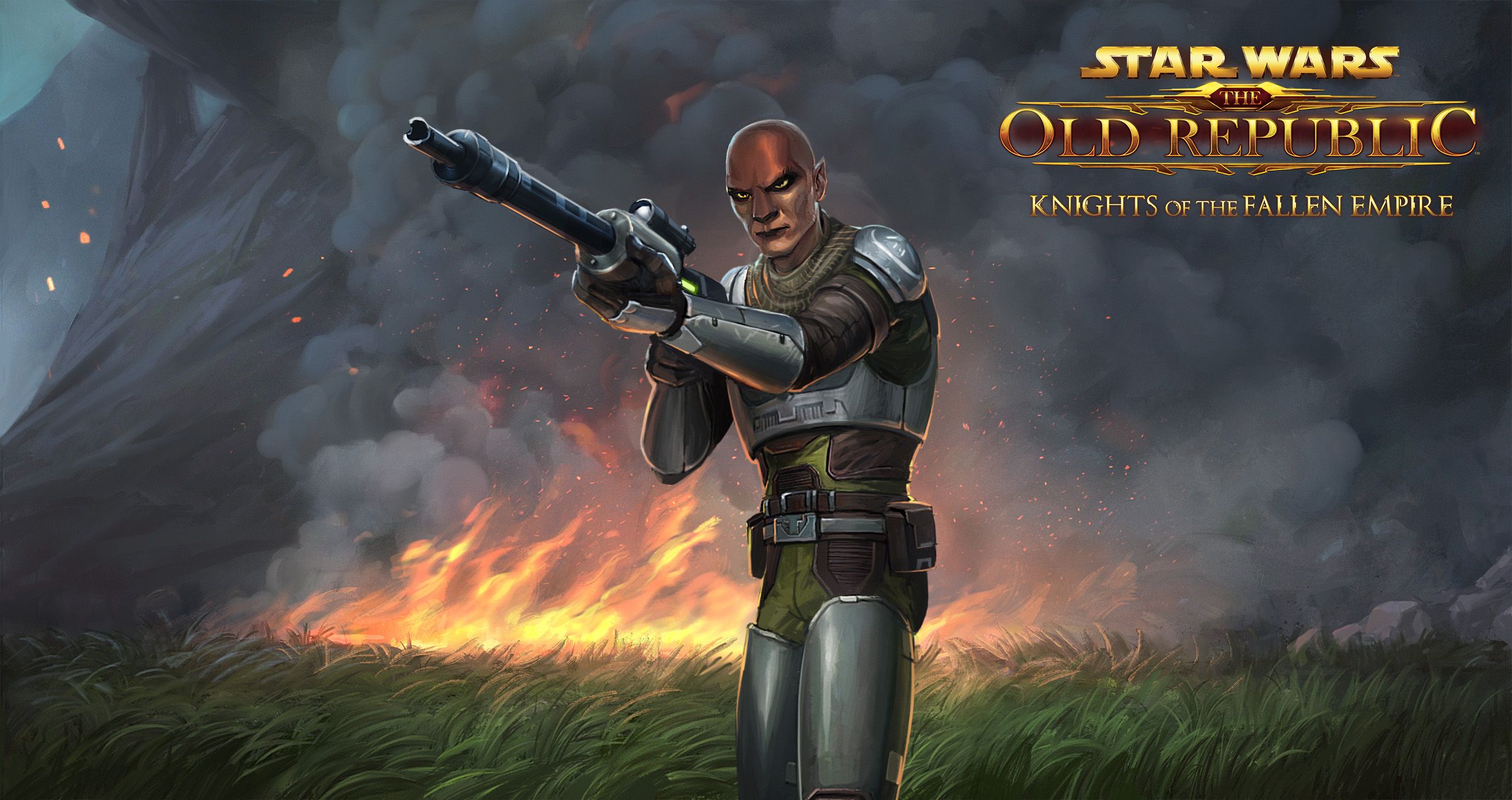 BioWare and Lucasfilm today announced the release date of the next chapter in the episodic expansion story, Star Wars: The Old Republic – Knights of the Fallen Empire. Disavowed follows the Outlander's story beyond Anarchy in Paradise and introduces a new ally, Major Jorgan, the commander of the elite soldiers of Havoc Squad. Starting March 10, 2016, Jorgan joins the Alliance and battles alongside the Outlander in a deadly mission deep behind enemy lines. It's up to the Outlander to determine how far to allow Jorgan and his soldiers to go in the war against the Eternal Empire.
Subscribers of Star Wars: The Old Republic can join and play at the center of the story of Knights of the Fallen Empire for free* for the duration of their subscription. Players who subscribe by March 1, 2016 will receive 2-Day Early Access toDisavowed and the HK-55-inspired in-game Helmet which gives players a legendary likeness to the iconic Assassin Droid.
New players can jump right into the Knights of the Fallen Empire story as the Outlander, creating a new Level 60 character. Joining at Level 60 offers an accessible story-driven starting point where players can begin building their Alliance in the action-filled Star Wars™ universe.
Since its launch last fall, fans of the Knights of the Fallen Empire expansion logged more than 900 million minutes fighting the Eternal Empire and made more than 27 million player-driven Light and Dark side choices that shaped their story. The rich storyline will continue to expand this year with the introduction of intriguing new characters and difficult choices as players lead the fight to save the galaxy.
To learn more, visit www.StarWarsTheOldRepublic.com/Fallen-Empire.
Full Gameplay Image Gallery
Next Article
DizzyPW goes hands-on with the long awaited World of Tanks Blitz and live gameplay of World of Warships during a private demo.
by DizzyPW
GungHo Online announced that starting today, an awesome collaboration has begun with the anime Sword Art Online in Puzzle & Dragons.
by Ragachak