Star Supremacy begins open beta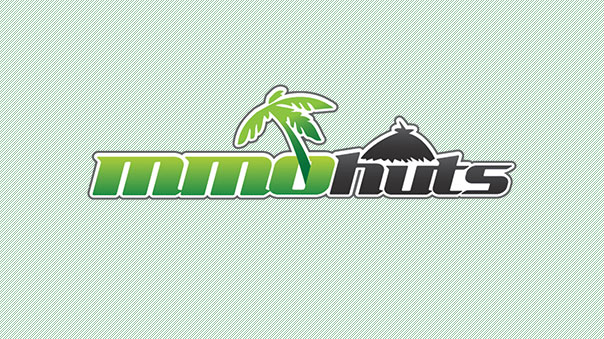 Barbily Games has launched the open beta for its debut MMO, Star Supremacy.
The open beta will host several events, including a headset giveaway through Facebook, item rewards for logging in, and boosts for the top ranking players. Players can also win B-Credits for joining or creating an alliance in the first two weeks of the open beta.
Star Supremacy Gameplay Screenshot
Source:
Star Supremacy Launches Open Beta with Alliance Event!
Suzhou, China – November 15, 2011 – The day has come, Barbily Games has opened its doors to opened beta!  For those who want to gain access to the game, Star Supremacy's giveaway page has a list of various MMO sites giving away keys.   There are a variety of ongoing events happening during open beta.  You can check them out on the open beta events forum thread.  Players who are excited to play the game and create or join an alliance, Star Supremacy is launching the perfect open beta event just for you.  Alliance Rocks is an alliance event that allows players to win B-Credits as well as have a sub-forum created if they join or create an alliance in the first two weeks of open beta.

As the event page notes "Gamers will have the chance to win bonuses, strengthen each alliance and receive many benefits. Don't hesitate anymore. Join an alliance today in Star Supremacy and seize the opportunity of entering into combat with your alliance mates." The event is geared towards players who have ever experienced the feeling of being overpowered by other players in other MMO games.  This event will allow players to merge with other alliances and feel stronger, making new friends and receiving the same benefits that their alliances members will get.

Thomas Liu, Senior Business Director, noted that "We are very excited about this launch.  There are a lot of players out there that enjoy playing browser games as well as sci-fi games.  Putting a sci-fi MMO game into a browser is something we expect a lot of players to enjoy.  We want to be different and unique.  We want Star Supremacy to stand out as a browser-based MMO.  Perhaps an RPG and FPS will be worked on in the near future but for now, we are proud of what Star Supremacy has to offer.  We cater directly to our gamers."
Next Article
The Exiled has broken the silence and announced the official pricing scheme for the game ahead of its early access release.
by MissyS
TERA shows no signs of slowing down on updates in 2016 as they close out strong with yet another raid dungeon and class rework wombo combo.
by DizzyPW
Frontier Developments plc (AIM: FDEV) today launched Elite: Dangerous, the fourth game in the groundbreaking, genre-defining Elite series.
by Mikedot