Star Supremacy announces closed beta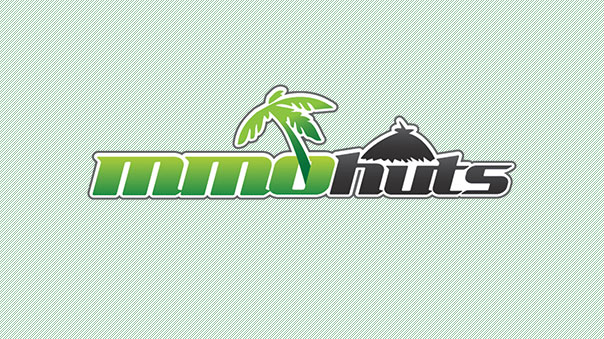 Star Supremacy has announced that it will begin closed beta testing on September 19, 8 pm PST. Beta keys are available in limited supply from the game's beta page at www.ssupremacy.com.
Star Supremacy is a browser-based game which allows players to design ships from schematics, build fleets, research technologies, trade through automated trade routes, train commanders, complete quests, and of course, battle as individuals and alliances for planet control. It is the first game to be published by Barbily Games.
Update: You can now see the closed beta preview trailer below!
Star Supremacy Closed Beta Preview Trailer
Star Supremacy Gameplay Screenshot

Source:
Star Supremacy Announces Closed Beta with Screens

Suzhou, China – September 7, 2011 – For the players who have been patiently waiting, they can soon experience the Star Supremacy Closed Beta. This will be a unique experience for players who are sci-fi gamers and love playing browser-based games.  The gate will be officially open for the 19th of September at 8pm PST!

Barbily Games would like to warmly invite you to the upcoming Closed Beta launch of the new free web MMO Star Supremacy. Prepare your tactics, charge your lasers and plan your path of colonisation before our big launch. There are only limited Beta-Keys available so make sure that you get yours from our links on our beta page!  Will you be the victor and can you prove your worthiness of command in a hostile universe?

''During the closed beta, we've planned several contests for players to participate''

''We have been continuously polishing the game and balancing its systems.  Upon full launch, we have already planned out an unique updates to the game that would encourage higher level player to set higher aims… the game is going to become more alliances-based the further you go, so invite your friends to join!''

Gameplay features include:

–       Design unique ships from a simple ship schematic to a large fleets

–       Research meaningful technologies that bring real benefits to their progress

–       Combat with their alliances for unique locations on planets, or join alliance to get research bonuses

–       Enjoy automated trade routes that get rid of the traditional manual management, by linking their colony to resources nodes, between their own colonies or from enemy colonies they conquer!

–       Train their commanders to forge the most powerful commanders for their colonies and fleets!

–       Complete quest system that smoothly guides the player step by step into the game, gradually discover the background story of the universe they are in

For more information, please visit our official website at www.ssupremacy.com
or follow us on Twitter at http://twitter.com/#!/Star_Supremacy and Facebook, http://www.facebook.com/pages/Star-Supremacy.  You can also follow us on Raptr at http://raptr.com/game/Star-Supremacy.
Next Article
NEXON M, the creative mobile game publishing arm of Nexon Co. Ltd., has released Legion of Heroes into beta testing. Legion of Heroes is desig...
by Mikedot
The community of Final Fantasy® XIV now exceeds 5 million registered accounts globally.
by MissyS