SpongeBob SquarePants MMO Announced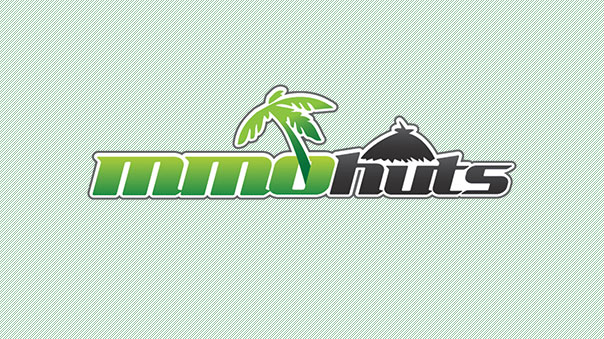 Are you ready kids? A Spongebob SquarePants MMO has been announced. Scheduled for release across Asia in 2011, the game will be free to play. It is being developed cooperatively by GigaMedia Limited and MTV Networks Asia.
The game will be a first in many respects. It will be the first Nickelodeon franchise to get the MMO treatment, and it will be the first time Viacom develops a game outside the US. No mention of a US or European release date in the official release, so we'll have to wait and see.
Will this be a full feature MMORPG or a browser based gaming portal with some MMO elements like Neopets, we're not sure. For more details, read the full release below. MMOHuts will bring you more on the SpongeBob SquarePants MMO as it develops.
Full Release:
Singapore/Hong Kong/Seoul/Tokyo/New York – MTV Networks Asia, a division of Viacom Inc (NYSE: VIA, VIA.B), and leading Asian online games company GigaMedia Limited (NASDAQ: GIGM) today announced plans to co-develop and jointly publish the first Massively Multiplayer Online Game (MMOG) based upon Nickelodeon's global smash hit, SpongeBob SquarePants. The game will be the first Nickelodeon television property to be developed as an MMOG, and Viacom's first to be developed outside of the United States. The SpongeBob SquarePants MMOG will launch in 2011 in multiple languages for players in China, Korea, Japan, Taiwan, Southeast Asia and India.

The SpongeBob SquarePants creative team at the Burbank-based Nickelodeon Animation Studios will work closely with GigaMedia to develop the online environment and SpongeBob SquarePants avatars, allowing millions of players throughout Asia to create, customize and personalize the world's first MMOG version of Bikini Bottom.

"Partnering with GigaMedia on the development of a SpongeBob SquarePants MMOG allows us to bring the residents of Bikini Bottom into a whole new world — one that is tremendously popular in Asia and presents unlimited creative and business opportunities for the franchise," said Jihee Nam, Vice President of Digital for MTV Networks Asia. "SpongeBob SquarePants is Nickelodeon's best known property within Asia and we're extremely proud to oversee the development of the MMOG with local business partners. We look forward to working hand in hand with GigaMedia on bringing SpongeBob, Patrick, Squidward, Gary and Sandy Cheeks to life in an entirely new and incredibly popular online world."

"We are thrilled to join forces with Nickelodeon and MTV Networks International to bring the joy and delight of SpongeBob SquarePants to online game players around the world," stated GigaMedia CEO Arthur Wang. "SpongeBob SquarePants is unquestionably one of the world's most popular animated television series, and we look forward to bringing SpongeBob and his friends to life in the virtual world for millions of online game players."

GigaMedia's leadership in Asian online games and Nickelodeon's position as a global leader in family entertainment enables the strategic partnership to tap into enormous creative and business resources around the world. As the first MMOG to be developed for a Nickelodeon television property and the first Viacom property to be developed outside the United States, the SpongeBob SquarePants MMOG will be designed to appeal across various demographics within Asia, where online casual games are the most popular pastime for tweens, children and adults.

The free-to-play model will offer an online store where users can purchase a range of bespoke items to populate and customize their experience, and will also feature a wide range of video and simple Flash-based games allowing users of all skill-levels and ages to interact and share their SpongeBob SquarePants experiences online. Further details will be announced closer to the 2011 launch.

About MTV Networks International

MTV Networks International includes the premier multimedia entertainment brands MTV: Music Television, VH1, Nickelodeon, MTVNHD, TMF (The Music Factory), VIVA, Flux, Paramount Comedy, Comedy Central, Game One, Neopets, GameTrailers, Shockwave, Addicting Games, Atom Films and Xfire. MTV Networks' brands are seen globally in 578 million households, in 162 countries and 33 languages via 168 locally programmed and operated TV channels and more than 400 digital media properties. The company's diverse holdings also include interests in television syndication, digital media, publishing, home video, radio, recorded music, licensing & merchandising and two feature film divisions, MTV Films and Nickelodeon Movies. MTV Networks is a unit of Viacom Inc. (NYSE: VIA, VIA.B).

About GigaMedia

GigaMedia Limited (Singapore registration number: 199905474H) is a major provider of online entertainment software and services. GigaMedia develops and licenses software for online gaming. GigaMedia also operates online games businesses including FunTown, a leading Asian casual games operator and one of the world's largest online MahJong game sites in terms of revenues, and T2CN, a leading online sports game operator in China. More information on GigaMedia can be obtained from www.gigamedia.com.
Entropia Universe's Easter Event, "Easter Mayhem 2019" has begun, and will last until April 29th, 2019.
by Ragachak
We have some sad news today: Digital Extremes has ceased production on The Amazing Eternals.
by Ragachak
As the nights grow longer, and the holiday season comes closer, Jagex is getting ready for the season the right way.
by Ragachak