Sneak Peak at Allods Online Expansion Revelations of Gipat Lore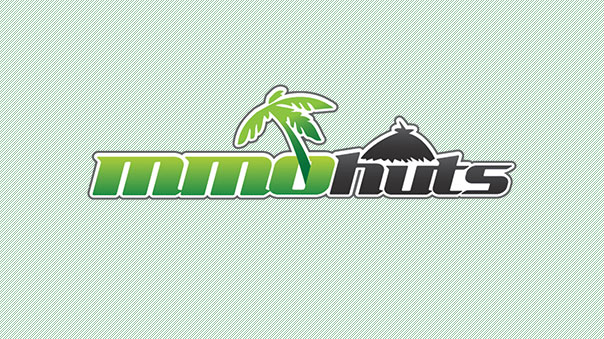 There's a new expansion coming for gPotato's fantasy/steampunk MMORPG Allods Online. Titled 'Revelations of Gipat', the new update will bring with it plenty of new content, features, and quests.
In this sneak peak of the upcoming expansion, some of the lore is revealed. The allod of Gipat was lost for decades but has now been rediscovered. Those who travel to Gipat will meet strange little dragons that offer a long quest line. Besides dragons, players will encounter ghosts in the new zone.
Allods Online is great free to play game that continues to improve. The new Revelations of Gipat expansion will give veteran players plenty of reasons to keep playing, but it also makes the perfect opportunity for newcomers to jump into the game. Allods is published in North America by gPotato, the same portal behind Fly for Fun, Tales Runner, Rappelz, Luna Online, and Aika.
Full Release:
The Mysterious Allod of Gipat

The world of Sarnaut holds many mysteries but the allod of Gipat is perhaps the most mysterious…

The allod of Gipat had been lost to the Astral for decades, so it was a great surprise when word reached the capitals that a cryptic black stone had the power to send adventurers to the long forgotten allod.

The adventurers that travel to Gipat are met by a strange little dragon who believes that each and every visitor may be the Chosen One. In order to prove themselves, players will have to endure a series of trials while following in the footsteps of one of the last June Great Mages, Ath-Zak, or Zak for short.

The first trial is to break a weapon, to show that the Chosen One is dedicated to following the path of Ath-Zak and to prove that his or her mind isn't fixated on petty wars and violence. But that is not the only test that a Chosen One must pass…

Gipat is full of mystery and is inhabited by the ghostly apparitions of its former citizens and beasts. How can ghosts exist with Tensess' Gift? What is this curse that is plaguing these poor, unfortunate souls? Why don't they remember what happened to them and Ath-Zak?

Do you have what it takes to become the true Chosen One? Can you unravel the mysteries of this lost and forgotten allod?
Next Article
Spacetime Studios, a Texas-based independent mobile game developer and publisher, has revealed Call of Champions, a real-time competitive mult...
by Mikedot
We've partnered with Star Trek Online to give away NX Class Light Escorts and Elite Services Packs!
by Ragachak
Perfect World Entertainment has announced the closed beta for RaiderZ will start August 8.
by MissyS