Spiritwish Adds Guild Clash Mode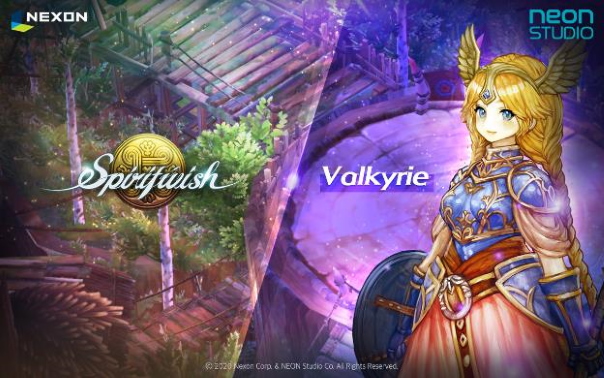 Press Release:
As part of today's update Spiritwish earns the unprecedented epic Guild Clash mode. Every day at exactly 10 p.m. local time, players can log in and duke it out in this frenetic new battle. Each season, every player will receive a special buff called "#1 Guild's Protection" that offers an additional three percent ATK in fields and dungeons. Similarly, the top 20 guilds will earn border reward nicknames.
In Spiritwish, players are invited to command a ragtag team of heroes as they follow in the footsteps of the Three Gods for control of the ancient relics and to protect the land of Kaleva against looming evil. Spiritwish boasts an impressive array of features to seamlessly deliver a unique MMORPG experience to mobile players.
In addition to Guild Clash, Spiritwish's enchanted gameplay grows with a myriad of new features including:
Fresh Field Boss Monsters – Players can test their merits against new monsters in all channels. The player who deals the most damage will obtain the kill reward
New Characters – Two powerful Rare heroes join the fray, with Valkyrie, a melee-wielder who uses a light spear and shield to subdue enemies, and Marauder, a combatant who's crossbows and light spears slow enemies
Recruitment Quests – The Spearman and Thief now offer two new quests for players to unlock their respective character cards and learn who they are and where they came from
Rose Event – From today onwards, players can obtain roses in Daily Dungeons, Co-Op Raids, Weekly Raids and the Premium Shop to exchange for necklaces and rings
Kaleva Journey – Missions One, Two and Three are now available for players to complete for Blue Diamonds, Gold and 50 percent Experience Points.
Spiritwish is the latest project from the developers at NEON Studio, best known for their work on Ragnarok, Granado, Espada and Tree of Savior.
The last Shotgun News of 2013 with news from Everquest Next Landmark, Defiance, Hearthstone, and more.
by MissyS
NantWorks, a diversified holding company, today announced that it has made a strategic investment in Daybreak Game Company.
by MissyS
Today, Reloaded Productions announced a new major update for Fallen Earth: Global Territory Control.
by MissyS