Spiral Knights adds new PvP arena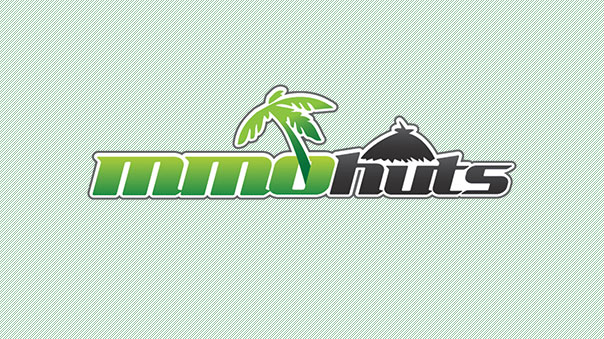 Spiral Knights has launched a new player versus player mode, available in King Krogmo's Coliseum. In the Coliseum, players can duel each other for a chance to win special Krogmo Coins, which can then be traded in for valuable prizes usable in PvP or PvE.
For a limited time, players who complete their first battle will earn a Spiral Bombhead Mask. A special $25 bundle is also on sale and includes Crystal Energy, unique costume items, and starter items to help players in the Coliseum.
Spiral Knights is published by SEGA.
Spiral Knights Gameplay Screenshot

Source:
Three Rings Adds (Literally) Explosive PvP to Spiral Knights
New PvP Event the First of Many Coming to Spiral Knights

SAN FRANCISCO & LONDON – August 4, 2011
SEGA® of America, Inc. and SEGA® Europe, Ltd. today announced that a brand-new Player vs. Player mode has been added to Spiral Knights™, the retro-inspired multiplayer action-RPG created by renowned developer Three Rings. Starting today, brave knights can duel each other in a newly-sanctioned arena under the gaze of King Krogmo, with the winners of these intense battles coming away with fantastic in-game prizes. To commemorate the new addition, SEGA and Three Rings will be awarding the Spiral Bombhead Mask to all players who complete their first PvP battle, regardless of the match's outcome. A special package, consisting of Crystal Energy, unique costumes, and more, will be available for sale for a limited time. To download Spiral Knights and visit the Clockworks of Cradle today on PC and Mac, visit the Steam store.

King Krogmo's Coliseum is a vacation getaway for monsters all across the land, boasting a superb resort for fiends who wish to take a break from terrorizing the adventurous knights of Haven. Within the Coliseum, knights from all over The Clockworks battle each other in action-packed duels, with the winners being rewarded special tokens called Krogmo Coins by King Krogmo himself. In turn, these tokens can be used to claim rare and powerful prizes, which can be used either in the arena or in perilous dungeons.

For a limited time, players can also purchase a special bundle package of goodies valued at $45 for just $24.95, which includes:

9,500 Crystal Energy
Unique costume helm, Plasmatech Bombhead Mask
Unique costume armor, Plasmatech Demo Suit
5 Mist Tanks
10 Krogmo Coins
5 Krogmo Coin Boosters
1 commemorative artifact

For more information on the world of Spiral Knights, please visit: http://www.spiralknights.com.
Next Article
Trion Worlds today published a producer's letter announcing the first closed beta period for Devilian.
by MissyS
Mad Otter Games announced that the servers for MMORPG Villagers and Heroes are back online again.
by Ragachak
Now in its second day of Kickstarter, Shards Online is ready to host its first developer livestream tonight at 8pm EST (5pm PST).
by MissyS