Sony Online Entertainment Halloween Events Announced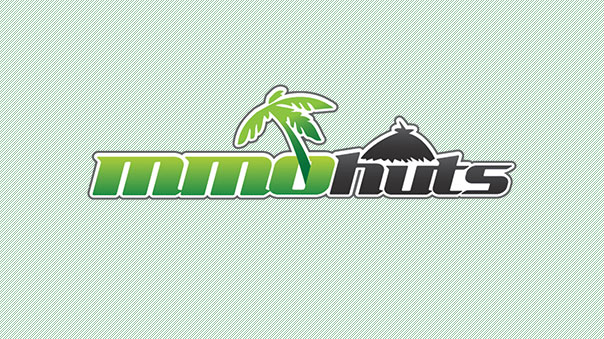 Sony Online Entertainment released details on their Halloween events for Bullet Run, DC Universe Online, Everquest, Everquest II, Free Realms, PoxNora, Clone Wars Adventures, and Vanguard.  The events will run until November 15 to allow all players access.
Bullet Run players will receive new wearables in the in-game marketplace.  Trick or Treat other players while earning HEAT to earn even more pieces of gear, including a witch's hat.
DC Universe Online players can look forward to a brand new event entitled The Witching Hour.  Heroes are tasked with cleaning the streets of spooks and mooks, while villains get the honor of causing more havoc.  Eventually, players will enter the Goth club and face off against Klarion the Witch Boy, who has stolen the powers of several heroes and villains.
Everquest and Everquest II both have their own events going on, where players can help dig up graves or find pumpkin flavored food and drinks.  Haunted Houses have also appeared in Qeynos and Freeport in EQII, to truly experience a chilling adventure!
Free Realms is having a vampire vs. werewolf dance competition as part of its events.  New quests, items, and costumes have been released for players really wanting to get in the festive Halloween spirit, too!
Legends of Norrath and Pox Nora have brand new cards available, so collect them soon!
Costumes, droids, and items have been added for Clone Wars Adventures!  A Creepy Crate will also donate a mask each day for players to collect, and a dark side duel stage has been set up to challenge Halloween Count Dooku.  A Halloween themed Rocket Rescue minigame will also be launched.
Finally, Vanguard players can face off against three new raid bosses, various NPCS, new candy items, and much more!
DC Universe Online Gameplay Screenshot
Next Article
Another fresh dose of drama has just hit Nexon's fantasy MMO Mabinogi.
by MissyS
A look at the MMO news for today including World of Darkness, Monster Madness, and Perfect World International.
by Guest
Two months after launch, Metro Conflict has received a huge update with new content and improvements
by Mikedot