ChangYou Shutting Down Zentia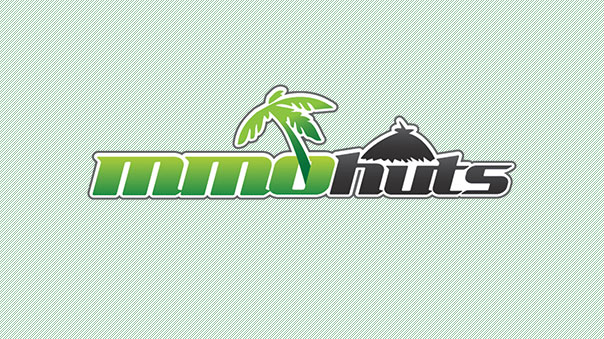 ChangYou has announced it will shut down Zentia on August 13.
An email from ChangYou stated:
It is with a bittersweet sadness that we announce that Zentia will be closing its doors August 13th, 2012 at 11:59PM PDT. Unfortunately, we are unable to continue to keep the Zentia servers available for play after August 13th. The good news is that we will be re-focusing our efforts and resources on some very exciting upcoming titles. While this is a sad moment in time, we know that the future is bright and we can't wait to share it with you!
Players will be able to get free tokens for either Dragon Oath or Sword Girls, and player's existing Zentia tokens  can be transferred through Customer Support to either game. Token transfer requests must be made by September 13. Zentia will also shut down its Facebook and Twitter accounts on August 13, but leave the forums open until September 13.
Zentia Gameplay Screenshot

Source:
Dear Zentia fans,

It has been our extreme pleasure to bring Zentia to you since Open Beta began in October 2010. Zentia is truly a unique game with a rare and exceptional community. We hope you have had an unforgettable journey that you will keep close to your hearts.

It is with a bittersweet sadness that we announce that Zentia will be closing its doors August 13th, 2012 at 11:59PM PDT. Unfortunately, we are unable to continue to keep the Zentia servers available for play after August 13th. The good news is that we will be re-focusing our efforts and resources on some very exciting upcoming titles. While this is a sad moment in time, we know that the future is bright and we can't wait to share it with you!

Change is never easy, and we understand you may have some concerns about the next steps. Rest assured we'll be with you every step of the way. We greatly appreciate all of the support you have shown us and the time you have invested into Zentia. As a sign of appreciation for our Zentia fans, we have a plan in place to take care of you!

We invite you to continue your adventure with ChangYou in one of our other games:

DRAGON OATH

Does your heart long to choose your own destiny in a martial arts-style MMORPG? If so, Dragon Oath may be just what you are looking for! We will be more than happy to supply you with Free Tokens to bring your inner desires to life in ancient China!

SWORD GIRLS

If you are a fan of anime and collectable card games, Sword Girls may be just the thing. Draw your swords and enter the immersive world of gothic lolitas, school girls, maids and more! To help get you started, we've got you covered with Free Tokens to build a customized Deck to your liking!

Are you wondering what will happen to your existing Zentia Tokens? In addition to the Free Tokens offer for both Dragon Oath and Sword Girls, we'll be more than happy to transfer your unused Zentia Tokens to either a Dragon Oath or Sword Girls account. If you would like to accept this offer, simply submit a ticket to our Customer Support group. Be sure to include the following information:

ChangYou Account ID

Email address used to register your Account

Specify the game you would like the Tokens transferred to (Either Dragon Oath or Sword Girls)

Once we receive this information, our Customer Support group will be more than happy to assist you with the Token reallocation! Please note that all tickets must be received by September 13th, 2012. After that time, all untransferred Tokens will be lost, so get your Tickets in ASAP!

The Zentia servers will officially close at 11:59PM PDT on August 13, 2012. All Zentia community services including the Facebook and Twitter accounts will also be closed at the same time. The Zentia Announcement Forum will remain open until September 13th, 2012.

We sincerely apologize for any inconvenience this closure may cause, and we hope you continue your adventure with us in Dragon Oath and/or Sword Girls! Thank you for everything you've contributed! It's been a blast!

The Zentia Team
Next Article
Felspire is thrilled to launch its expansion: Rise of the Saint, bringing a new class, the Saint, who is revered to be the King of PvP.
by MissyS
Funcom releases the latest raid event for The Secret World.
by MissyS
HanbitSoft Inc. is recruiting 300 participants for the Focus Group Test of Space Strategy, an AR space battle game.
by MissyS