Soldier Front Update – 1 New Character / 5 New Clothes / 2 Primary Weapons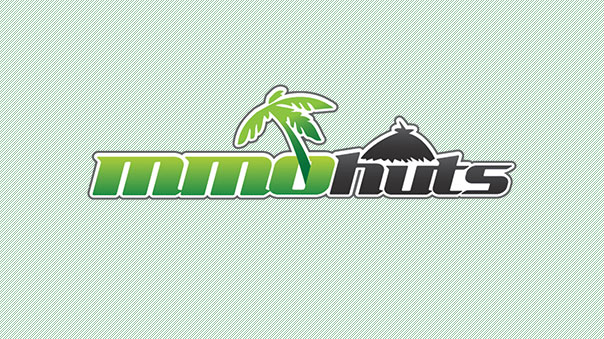 Soldier Front, the MMOFPS from ijji,  introduced a new content update that added 1 New Character, 5 New pieces of clothing and 2 new weapons. ijji has been doing a good job keeping Soldier Front up to date, as even though its not the most graphically advanced game, it's still a very popular MMO. The new weapons are the Tango-51 sniper rifle and Gattling Gun. The new map is "Horror Shanghai" and the new clothes are Cowboy Hat, Field Mat Whiskey Canteen and more.
ijji also publishes Alliance of Valiant Arms, Genesis A.D, Soul of the Ultimate Nation, Lunia, Drift City, Huxley, Luminary: Rise of the Goonzu, Karma: Operation Barbarossa, GunZ, and a few other free to play titles.
From the Original Release:
"Soldier Front, IJJI.com's popular modern military multi-player online first-person shooter (MOFPS) game has had an exciting new content update this month. New to the game you can expect a brand new playable character class, the PSU. This character is complete with options such as Cowboy Hat, Field Mat and Whiskey Canteen. In addition they have added 2 brand new weapons. The Gatling Gun, which sports 6 rotating barrels. And a deadly new Sniper Rifle, the Tango-51.  The Final new addition to the game is a new map variation on the classic "Shanghai" map. The new version, "Horror Shanghai" will be playable in Horror Mode and boasts ominously dark skies and blood-stained streets."

Events:

1.      Salary Double Up!!!

Players will receive a doubled-SP-salary when their salary goes out. Play the game and when you get an SP recharge during the event period, you will receive double SP!

2.      PSU Launch Deal!!!

PSU character purchased with SP during the event period will also get users 7 days of Combat Helmet for free.
– Note: 7 day Combat Helmet will be automatically stored in buyers' inventory after purchasing PSU in the game.
Next Article
Just in time for the Olympics, Gameforge has updated Metin2 with a couple of new features.
by MissyS
Mobile game developer Innospark is proud to unveil its newest strategy game, Hero Sky.
by MissyS