SOE Live 2014 News Recap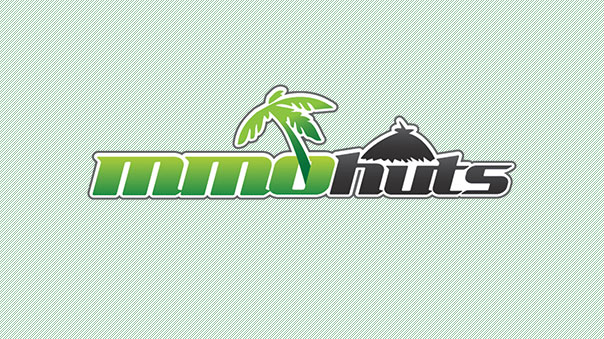 Sony Online Entertainment's 15th annual fan event, SOE Live, was once again packed with big announcements and reveals for SOE's title roster: DC Universe Online, EverQuest, EverQuest II, EverQuest Next, H1Z1, Landmark and PlanetSide 2. Here's a quick recap of the news coming out of SOE Live:
DC UNIVERSE ONLINE
Currently the #1 revenue generating free-to-play title on PSN (with the PS3 and PS4 SKUs combined), DC Universe Online continues to grow. As of May 2014, more than 15% of PS4's installed base had downloaded DCUO. Big updates from SOE Live include:
EVERQUEST
Following the 15th anniversary celebration for EverQuest in March, the "Year of EverQuest" celebration continued at SOE Live. SOE announced the first details about the monumental 21st expansion to EverQuest, EverQuest: The Darkened Sea, which pays tribute to the game's famous expansion from 2007, The Buried Sea.
EVERQUEST II
November is set to be a big month for EverQuest II. EQII will celebrate its 10th anniversary (Nov. 9) with the launch of its 11th expansion: EverQuest II: Altar of Malice on November 11th.
EVERQUEST NEXT
One of the most well attended keynotes of SOE Live, EverQuest Next did not disappoint. Updates include:
H1Z1
With Early Access for the highly anticipated survival zombie MMO around the corner, SOE revealed several big updates for H1Z1 at SOE Live:
LANDMARK
Having tested the building tools, SOE is adding an entirely new element to Landmark: death. On August 27th, Landmark will no longer be a safe building world:
PLANETSIDE 2
With PlanetSide 2's PS4 Early Access scheduled for 2014, SOE Live allowed players a chance to test out the game play on PS4 in advance. Additional updates coming out of SOE Live include:
For more info, visit http://www.twitch.tv/soe
Next Article
AbleGamers Charity is getting ready to celebrate 10 years of fighting for the rights of gamers with disabilities to enjoy the same content as ...
by MissyS