Sky Legends announced by UTV True Games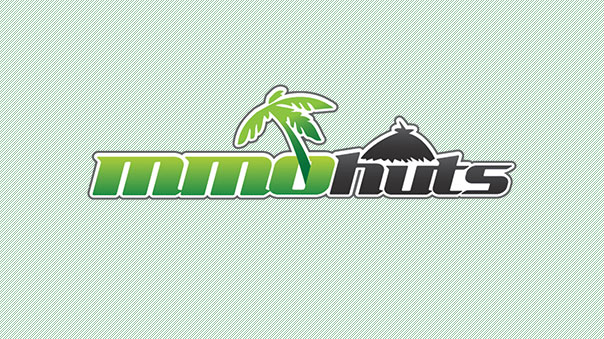 UTV True Games has announced their partnership with developer Smart Bomb to produce Sky Legends, a new free-to-play browser-based aerial combat game.
Players will be able to customize their cockpit-era airplanes and compete in multi-player battles. Set in a fantasy world, Sky Legends offers multiple factions, the ability to work-for-hire as a mercenary, hundreds of items to customize planes and skills with, guilds, achievements, rankings, leaderboards, missions, and three airplane classes.
UTV True Games also publishes Warrior Epic, and has Faxion in development.
Sky Legends Artwork
Source:
UTV TRUE GAMES AND SMART BOMB INTERACTIVE TAKE TO THE SKIES WITH FLIGHT COMBAT GAME, SKY LEGENDS

Fly, Fight And Build In UTV True Games' New Free-To-Play Browser-Based Flight Combat Game

Austin, Texas, October 5, 2010 – UTV True Games, an international publisher and developer of multi-player online games, and renowned developer Smart Bomb Interactive today announced that they have partnered to bring a new online flight combat game, Sky Legends, built on the Unity engine. Smart Bomb, known for the development of such popular games as Snoopy Flying Ace and National Geographic Animal Jam, are developing the upcoming free-to-play flight combat game that will have players taking flight in customizable airplanes built for fast-paced multiplayer battles in an attempt to rule the skies.  Scheduled to launch in the first half of 2011, players can learn more about the game and register to receive news updates at www.skylegends.com.

Players will take flight in this unique browser-based game where they will fly customizable open cockpit era airplanes and battle other players in fast-paced multiplayer combat.  Influenced by FPS titles and based in a fictional fantasy world, Sky Legends will feature multiple factions to join or battle against as a work-for-hire mercenary that seeks to restore order to the world! The game's item shop will include hundreds of items to enhance the player's planes, weapons, and piloting skills, presented in numerous categories with exclusive items on offer.  Airplanes in Sky Legends reflect the personalities and combat styles of their pilots; and with the diverse, fun art styles of three airplane classes to choose from and hundreds of possible enhancements, players will discover endless customization options.

"Sky Legends expands the typical flight combat genre of games and brings a fun and irreverent feel to the gameplay experience," said Peter Cesario, Director of Product Development of UTV True Games.  "Smart Bomb has an excellent pedigree of high-quality, fun and dynamic flying titles so we are confident that Sky Legends will be another amazing product from this team."

At launch, players will be able to master the skies by battling in three fast-paced game modes including Dog Fight, Team Dog Fight, and Capture the Flag.  Additional launch highlights will include community features such as friend's lists, guilds, achievements, rankings and leaderboards.  A diverse cast of characters, multiple weapons to earn and unlock, extensive customization features and diverse mission environments will appeal to both shooter fans and players who wish to reconnect with the aerial combat genre or try it out for the first time.

"Our team has an extensive background with successful flying games, and we are confident that Sky Legends will be an instant multiplayer hit," said Graham Kays, Game Director of Sky Legends at Smart Bomb.  "Our goal is to deliver the pulse-pounding action and intense competitive gameplay of aerial dogfighting without the complexity and inaccessibility of conventional aerial combat games."

For more information and to join the community, visit www.SkyLegends.com.
Next Article
The Repopulation's servers have gone offline this morning to add patch 15.7.2.
by MissyS
The secrets of Chult's Trickster Gods hold the key to defeating Acererak's death curse in Neverwinter: Lost City of Omu.
by Ragachak
Land, ho! Uncharted Waters Online, the historical massively multiplayer online role playing game (MMORPG), sails into brand new territory with...
by MissyS